Dr. Bumbum charged with Murder after Buttocks enlargement failed.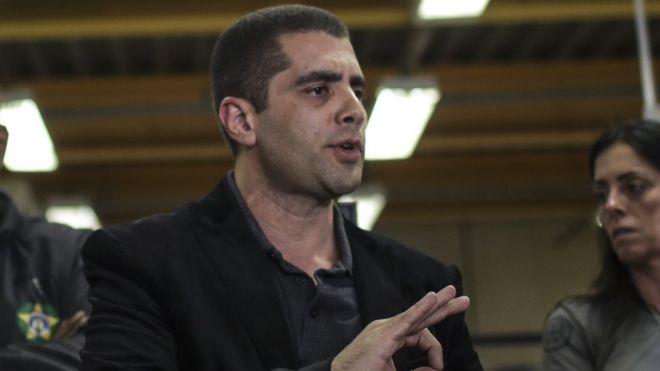 Popular Brazil Plastic Surgeon, Dr Denis Furtado, best known Dr. Bumbum has been charged with murdering one of his patient.
According to the charge sheet, Dr. Denis Furtado performed an operation on the deceased, Lilian Calixto to enlarge her buttocks in his own flat with help from his mother, girlfriend and maid. He used a far larger dose of a chemical than advisable during the procedure at his home in Rio de Janeiro last month.
He used 300ml of the substance PMMA - a synthetic resin also known as acrylic glass filler - during the procedure, the charge sheet said, "when it is recommended that it is used only in very small doses and in a restricted way".
Ms Calixto is a 46-year-old bank manager and mother-of-two.
She was taken to a hospital later by Dr. Denis where her condition worsened and she died some hours later, according to police.
She suffered from an abnormally fast heart rate before her last breadth.
Dr. Denis was allegedly not registered to practice medicine in the state of Rio de Janeiro.
The public prosecutor's office in Rio de Janeiro said the doctor "had attracted women with the false promise of quick and immediate beauty".