The Freedom of Information Bill is under siege in Nigeria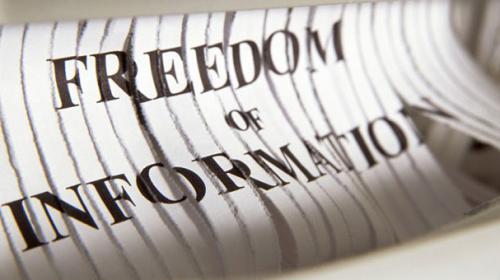 Channels TV was fined N5 million in the month of July 2018 for refusing to be the propaganda machine of the government against National Assembly and Senator Bukola Saraki.
Kiss FM in Lagos is dying in silence. Cool FM is complaining. City FM along Ogba-Ikeja road in Lagos is about to die due to over FINE.
A radio station in Ibadan was fined N500,000 because a jingle critical of Fulani Herdsmen was aired therein.
Star FM in Ogun State is currently in dilemma.
Sweet FM in the gateway state is battling to retain its licence. Wazobia FM must declare all guests to feature in their programmes to NBC or face FINE.
The frequency of Rhythm FM has been suspended five times in 2018 for refusing to stop inviting some Public Analysts critical of President Buhari.
Today, Ekiti TV and Radio are under lock and key because the state Governor, Ayo Fayose exposed how results were altered and rigged during the July 14th governorship elections in the state against the wishes of the people.
As usual, Some, due to party sentiment, clapped when Ekiti TV and Radio were shut. Hope someone is getting something Nigeria.......
The Gbenga Aruleba of Fucus Nigeria AIT was suspended from his programme because of pressure from NBC.
Raypower political platform was fined 500,000 naira for running live commentary on national assembly imbrigo ie on the day of mass defection at the Senate.
The list is endless.
The Freedom of Information Bill is under siege
Let's fight for our media.