Pupils drinking Tea-like Water goes viral in Kenya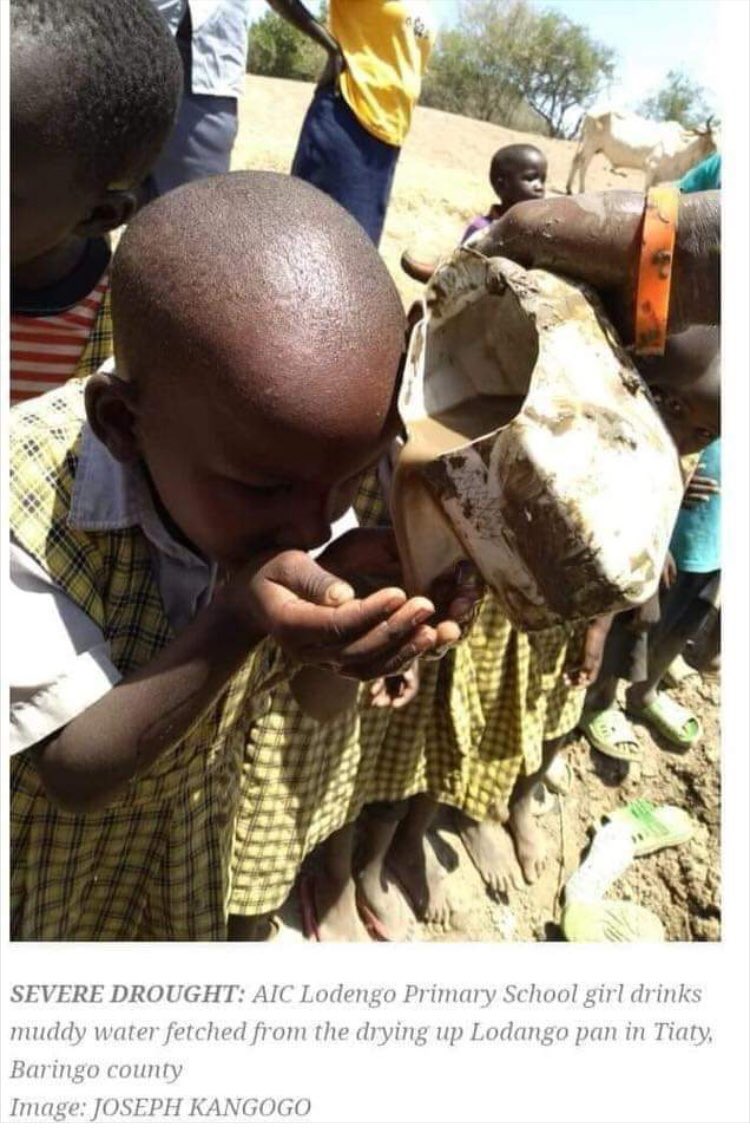 A photo of pupils drinking tea-like water at Baringo County in Kenya have gone viral.
The young girls of AIC Londengo Primary School were spotted drinking muddy water fetched from the drying up Lodango pan in Tiaty.
"Very disturbing photos of what residents of Baringo are drinking as clean water despite having had a semi-illiterate dictator from the same region ruling the nation with an iron fist for 24 years, and now the dictator's son wants to take power in 2022," says Raila Catherine Waruguru.
Your thought on this?