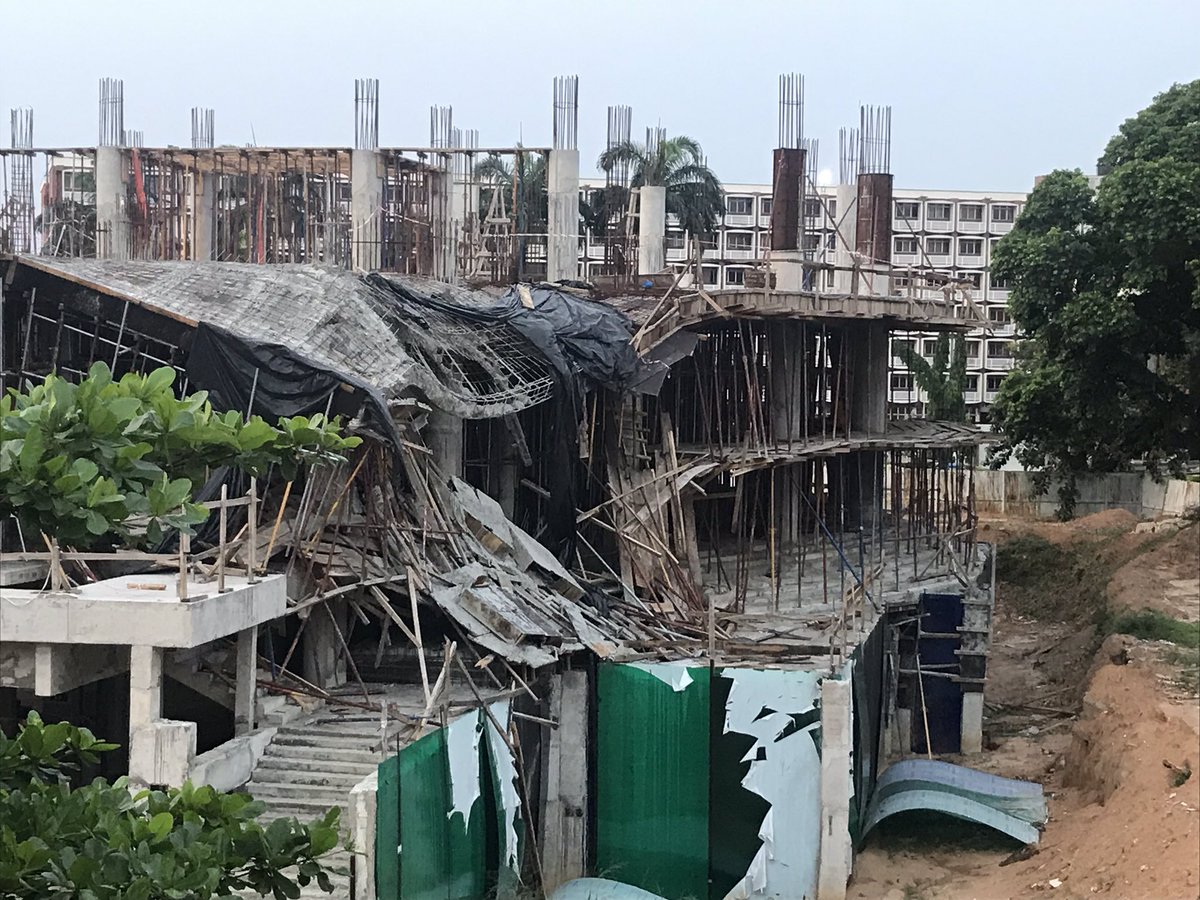 An ongoing library construction at the University of Lagos (Unilag) has collapsed.
The construction was led by Dutum Company Limited as proposed by the management.
Commentators are finding it hard to believe that quack could be allowed in such a prestigious environment.
"I can't comprehend how an ongoing construction of a new Library in a supposed academic environment like UNILAG would collapse, yet we have Professors as Architects, Quantity Surveyors, Builders and Engineers", says Alaba Otukoya.
No casualty was recorded.