Following the disagreement with points made about the End SARS, which received massive "NO", Nigerian youths have also demanded 5 conditions from the Buhari led government.
In a statement titled #5for5 the youths have thereby given 5 conditions before they can have further conversation with the government.
"This is our response to the IG. We are not relenting this time around," says leader Falz, son of Femi Falana (SAN).
The Five (5) demands are:
The immediate release of all #ENDSARS Protesters arrested.
2. Justice for all deceased victims of police brutality and appropriate compensation for their families.
3. Setting up an independent body to oversee the investigation and prosecution of all reports of police misconduct (within 10days).
4. In line with the new Police Act, Psycological evaluation and retraining (to be confirmed by an Independent body) of all disbanded SARS officers before they can be redeployed.
5. Increase in Police salary so that they can be adequately compensated for protecting lives and property of citizens.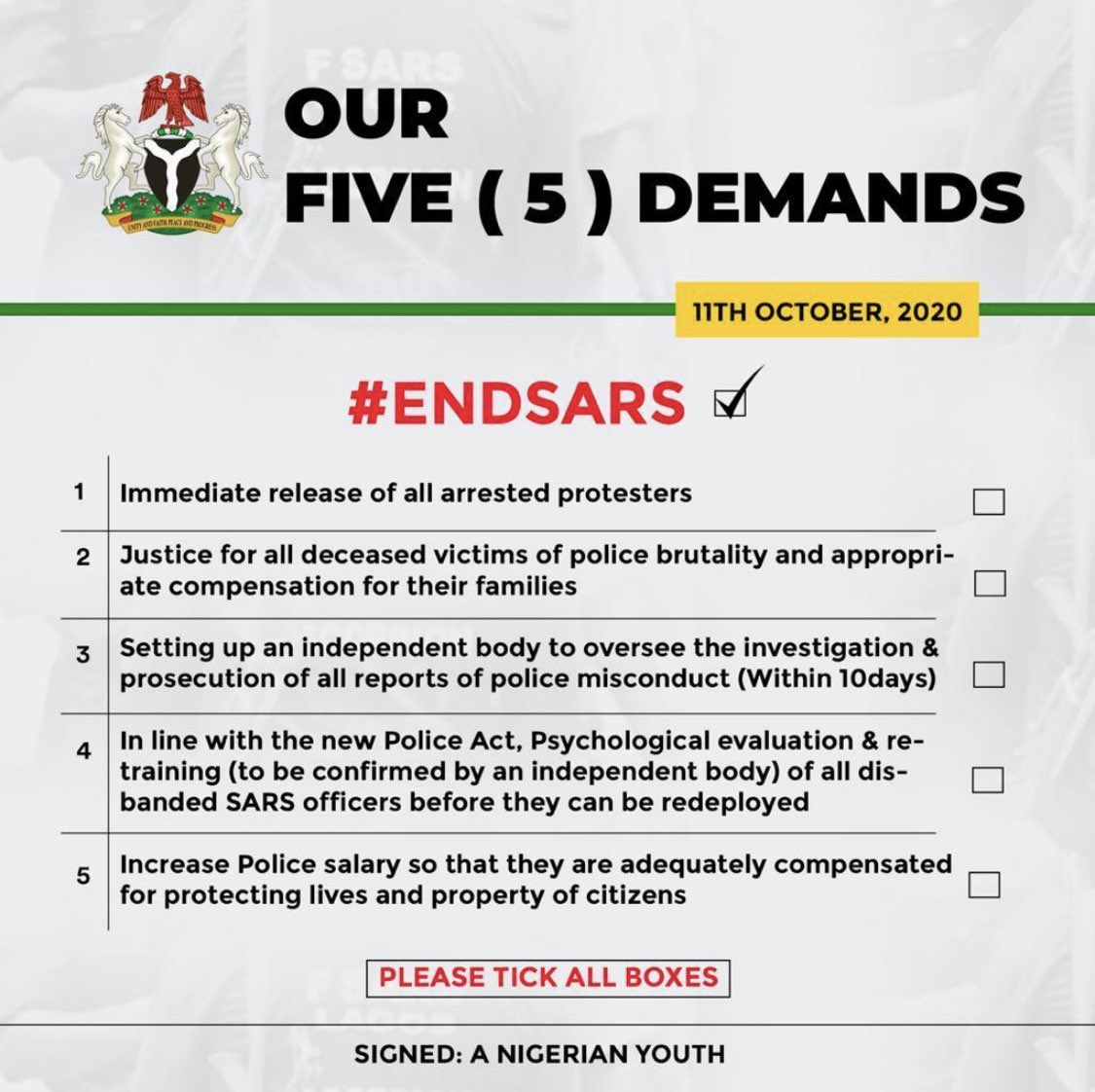 All the want is for the Force and Buhari led Government to tick and sign in agreement.