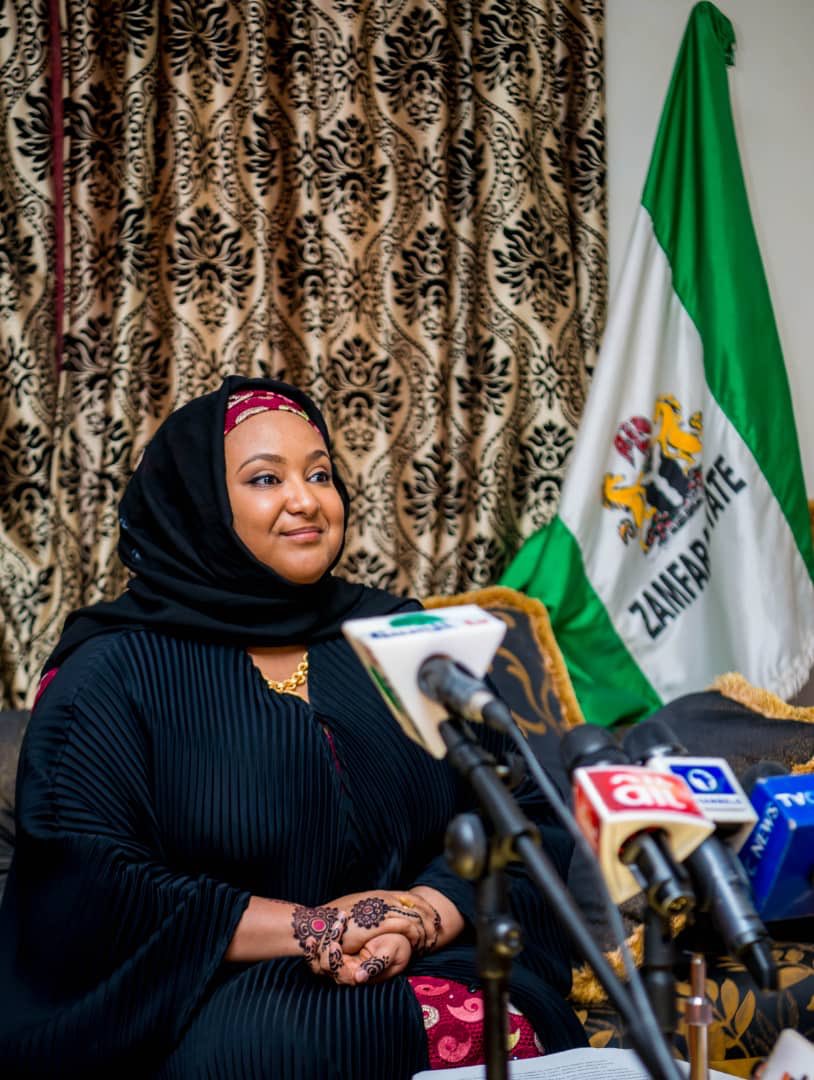 In a bid to reduce begging in Zamfara state, wife to the Governor, Hajia Aisha Bello Matawalle has on Saturday, 1st June resolve to tackle street begging, especially by women, in the state.

Mrs Aisha Matawalle made this known on Saturday while briefing journalist in Gusau capital CT of Zamfara state on her pet project focusing on "girl-child education".
"I will ensure that my office as the first lady of the state works closely with that of my husband's, the executive governor so that we can find ways of empowering the women.
The measure will surely bring the barest minimum the number of female street beggers, and it will also boost school enrollment among young girls since the parent will be supported," she said.
Aisha said that she had a blue print under the girl child project that would encourage the girls to school.
"Happily, my husband has already declared free education and health care services for women and children, and I believe this is the right step in the right direction in saving our women folk, especially the rural dwellers," she concluded.
(Visited 2 times, 2 visits today)