A group called the Arewa Twitter, formed to protect anything Islam have gotten lashes from Tweepes after they came down on a Quran Cake.
"That's dis respectful to book of Allah", one of the group member started, while Anasio followed with, "The cake was good thou I didn't taste it, But I think it's an insult to the Holy Qur'an."
The Arewa Twitter came smartly for Riqueza cakes, who made a Quran cake for a client at Ikorodu.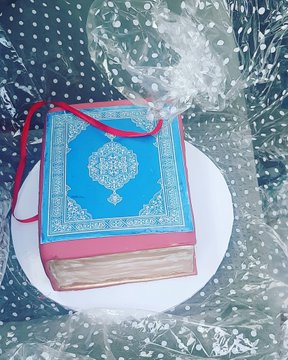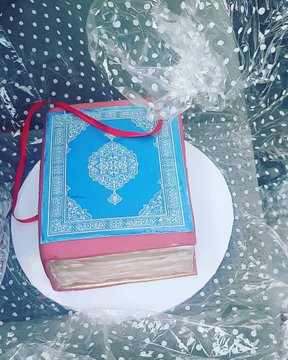 "SubhanAllah. There's everything wrong there, sister. The whole birthday thin isn't Islamic, so what's the point and essene of doing this?" Another exclaimed.
Some twitter users have called this act of Arewa Tweeter "Primitive" – attacking and sometimes killing people in the name of protecting Quran.
Gidibwoi says, "The primitive orientation that is dragging us back and making us a laughing stuff amongst other countries. Very unfortunate, that's where majority of our problem comes from."
"It's the same sentiment that made the illiterates in Nasarawa kill an innocent teacher who flung a student's bag to the floor. They murdered her because she was oblivious to the fact that there was a Quran in the bag. Our northern compatriots have a primitive orientation," says Baba Gaddafi
Whats more interesting is that the Arewa Tweeter did not bother to ask who ordered for the cake (most likely a Muslim) but went straight for the maker.
"There no single complain from the entire Muslim family who got this cake and all the Imams present didn't bat a single eyelid."
"This was probably ordered for by a Muslim and will be shared and eaten by Muslims, but some assistant Allah will come on here to typify their astute daftness by deriding someone's beautiful handiwork!"
"that cake doesn't have any Quran lettering in it and that back cover was not even part of the Quran until it was compiled. We just trouble ourselves with trivials and leave the most important pillars of Islam. I'll be patronising you when my introduction is near jare."
Some are curious why the group decided to face Riqueza, since this is not the first Quran Cakes to have been made by a Nigerian.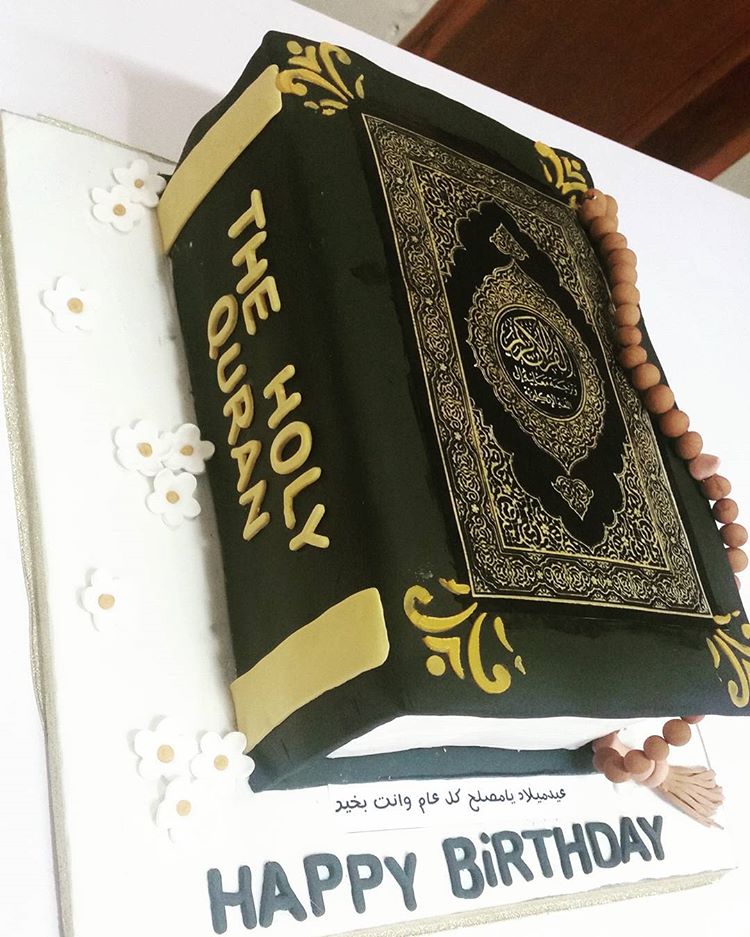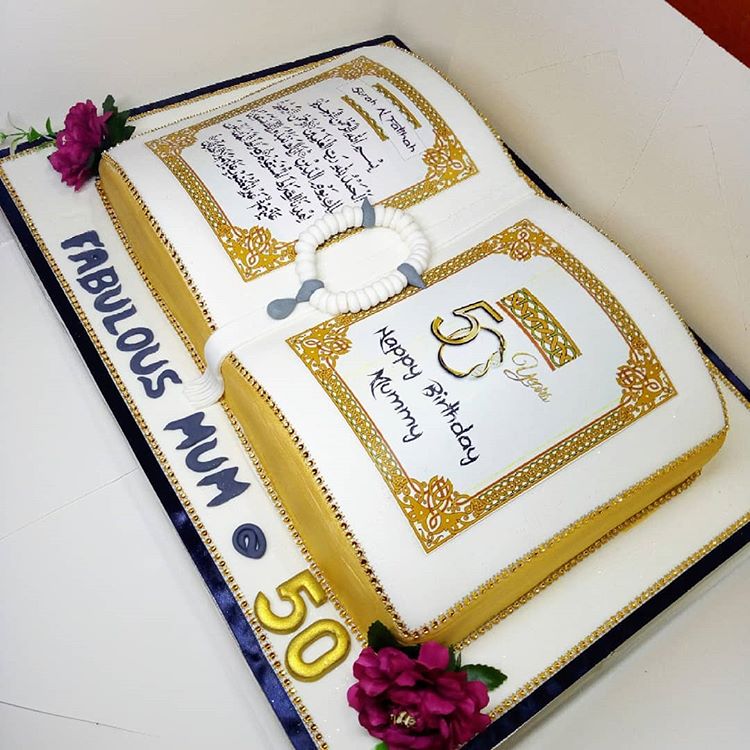 At the end, "This is art… Anyone that says otherwise needs a mental checkup, so far there aren't any quranic inscriptions on the cake, then it's very alright to eat."
"This is really beautiful, well done!!! Religion may be the end of Nigeria. There are myriads if problems but no, cake is what you decide to carry on your head like gala".
"SMH human beings sha,people do Bible cake too and I just find it beautiful.This is a work of art, it's not that deep fam.Riqueza well done jor. Koni baje baby😂There's nothing wrong with this.She didn't say it's a Quran,so y'all are angry bout what exactly?"
Concluding with Master's comment, "We sincerely need to tell Arewa twitter that this is a cake, made of flour, sugar, eggs, etc, baked inside an oven and NOT a QURAN, it's a gaddem CAKE, NOT a QURAN you idiots!"
Where do you stand?