If you will ever miss a Lagos Island party, it shouldn't have been that of Sleek Dj Mayz.


The
very popular Island Dj, hosted his annual party, "The All May Party",
which is still on the lips of participants. One thing you need know is, while it was raining, the people never bothered, though wet-
the hall was filled up to maximum.
Talking Legelly, its interesting watching artist listen and dance to
their own song, enjoying like its from his favorite artiste.
Sleek Dj Mayz on the Wheels of Steel
The Golden son's performance was more like Karaoke as the people did every lines on his own performance, leaving him to just dance! Which made me think it should be titled 'Dj Mayz Family Party'. Lol!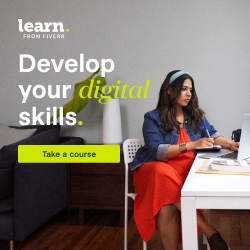 Shout out to Dj Mayz for the best music line-up – Dj Bammy, Dj Moore and Amaizen Dj Nestle and the baddest hype-man, Ice Mic.
Amaizen Dj Nestle
The All May Party by Sleek Dj Mayz is a special birthday gathering for
all May born, well wishers and those who want to relax. You can come
with your birthday mates, join your "strength", come with your friends
and well wishers to have that wonderful birthday party, imagine May Born
surrounding you.
The May Party is not for youth alone, adults
too. Yes! I saw with my own eyes parents, chilling and dancing
responsibly – respect.
Shoutout to Lagos Islanders for their
support and the Nigeria Entertainment Industry should stand alert.
Moreso, watch-out for the "Its Allowed Concert" by Amazine Dj Nestle.
All
May Party was proudly supported by Team Sleek Dj Mayz, Gbetu Tv,
Fadaka Louis C.E.O Gbetu Tv
TandK
Unique, Bar26, Mufasa Media, EmmyLolly GFX, Classic Wears, Tivity
Creative, Chorppyz Entertainment, Sleek Candy, Majesty Events, GiddyBoys
Visuals, Tudot Special International and Ejo Shayo On Point. It is open
to sponsorship.
O! Dear! Before I type "I'm done", who tasted the Vanilla Cupcake and Cake from Sleek Candy…

I'm Done.