Rampage as Pro-SARS supporters attacked End SARS Protesters at Berger area of FCT Abuja.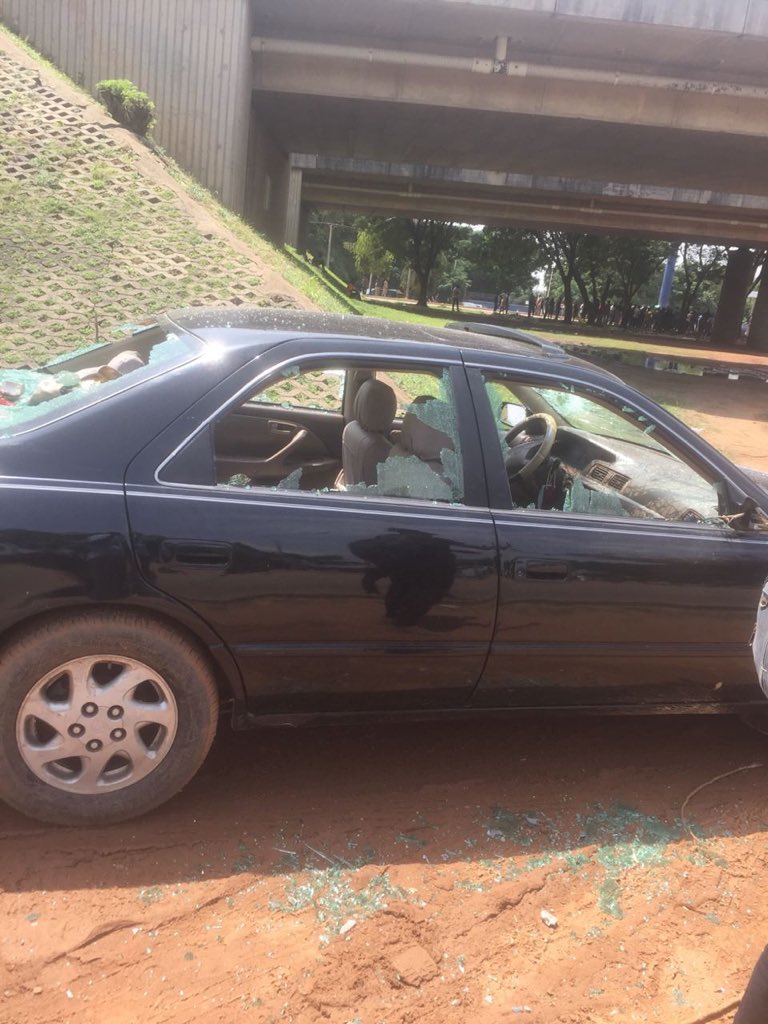 The men described as hausa men, with some on face masks were wielding sticks and cutlasses.
They chased the protesters and destroyed vehicles on site.
Hausa boys just attacked some of the peaceful protesters, many injured they need help !
More, some acient object well known with Northern part of Nigeria was also recovered by youths who later went on defence.
A group of thugs have just attacked us at the Berger roundabout. After fleeing at first.. we've gathered and chased the thugs away. One of the thugs was apprehended and handed over to an NSCDC patrol team station there.
We will never be intimidatedFlexed bicepsFlexed bicepsFlexed biceps
A user tweeeted –
Fulani people were sent to violently disturb our peaceful protest by spoiling these cars and many more so the blame could be pinned on us peacefully protesting in Abuja under berger bridge, being the responsible youths we are we caught some of them, Beat them well and left them to the police to do their thing