A Nigeria based 'bumbum specialist', Dr Anu Adepoju of Medcontour arrested, charged to court by Federal Competition and Consumer Protection Commission (FCCPC) for failing to cooperate with investigation.
The Federal High Court in Ikoyi on Friday started the trial of Nigerian cosmetic surgeon Dr Anuolauwapo Adepoju of MedContour Services Ltd. She was arrested on Wednesday, July 1.
According to popular journalist Fisayo Soyombo who shared her court's documents on Twitter, the plastic surgeon was arraigned for several complaints by unsatisfied clients who reported her to the FCCPC.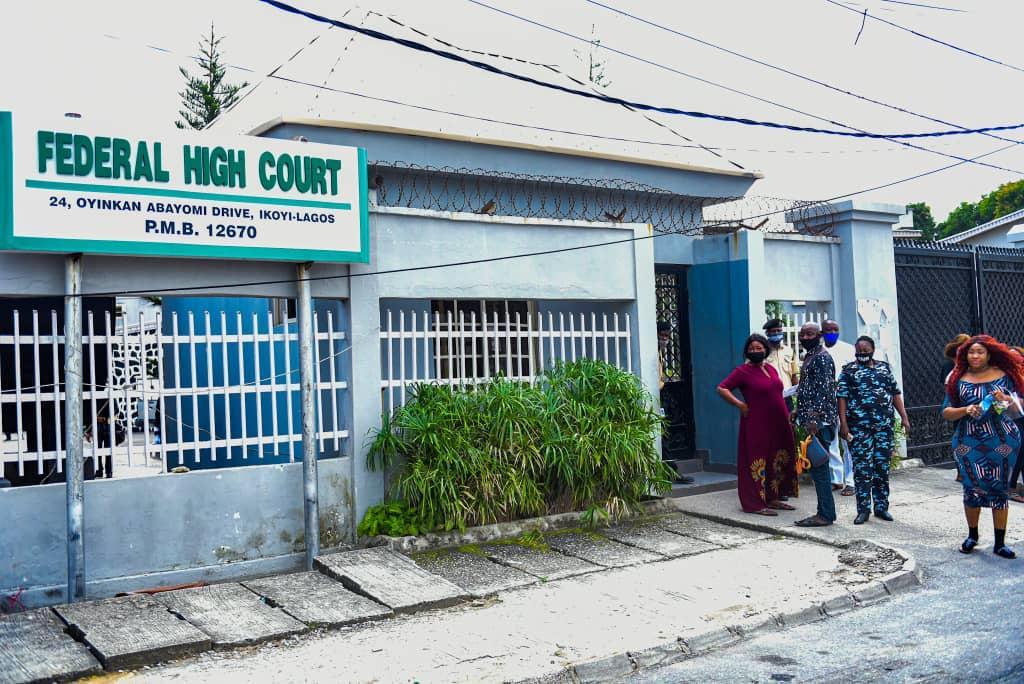 The document revealed that Dr Anu was reported by three of her clients named, Marlene Adejumo Oluwakemi, Taiwo Omolola Temilade, and Vivian Onwuzuligbo.
It was stated that the cosmetic surgeon was reported because her services are unsafe for women.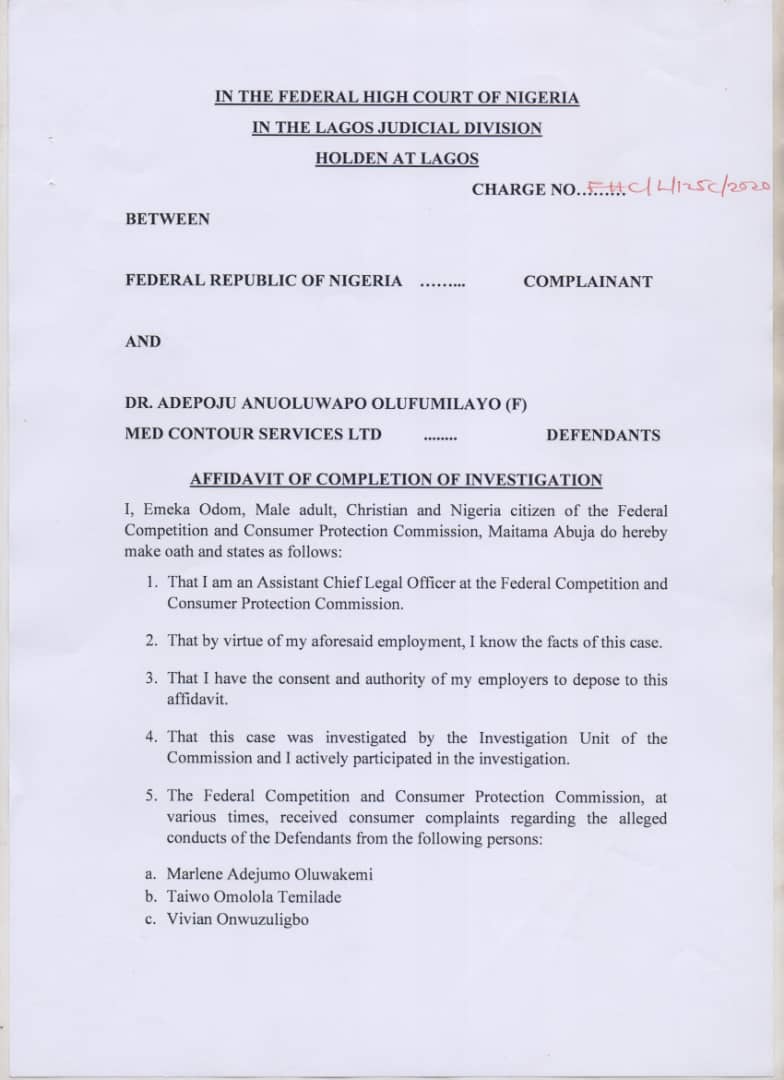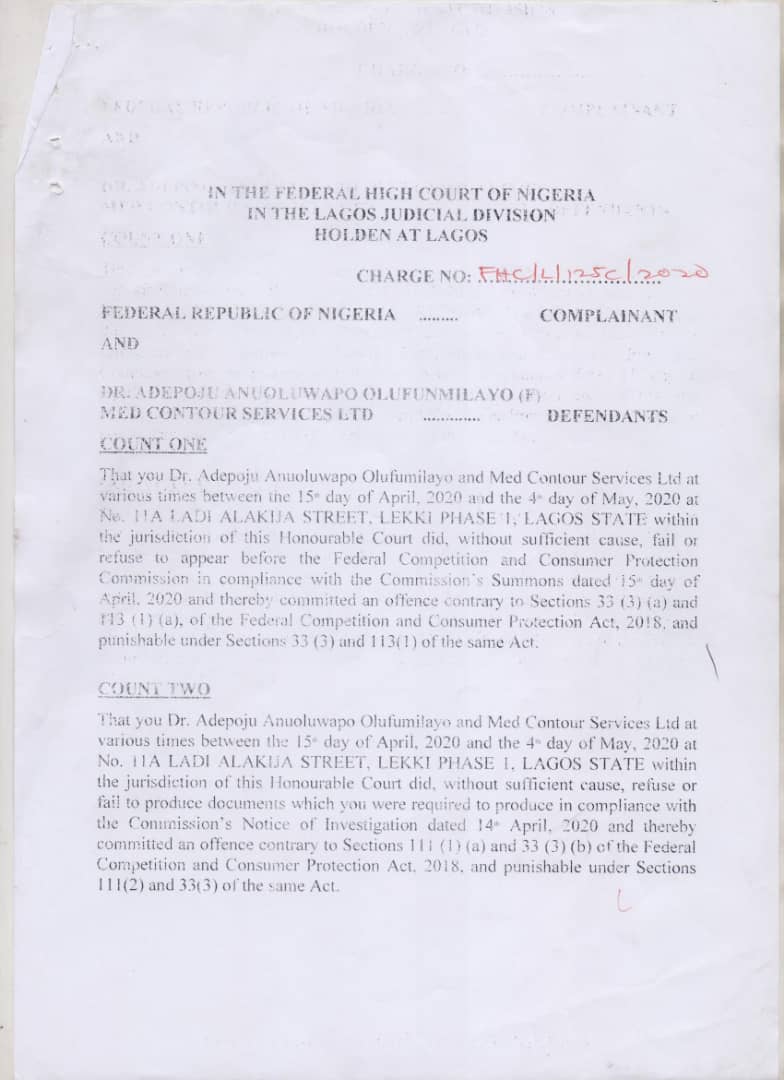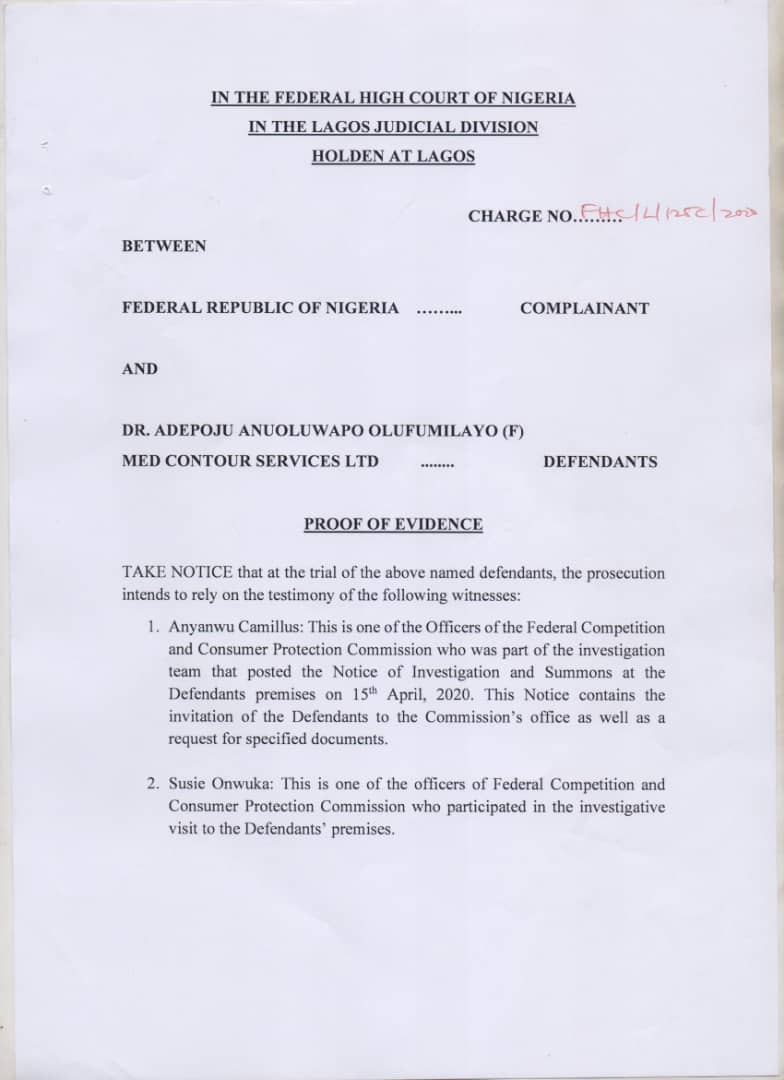 One of the allegations against Dr Anu is that a failed cosmetic surgery done by her led to the death of one Mrs. Nneka Miriam Barbra Onwuzuligbo.
"In particular, the above-mentioned Vivian Onwuzuligbo, a member of the family of one Mrs. Nneka Miriam Barbra Onwuzuligbo (now deceased) alleged that the deceased died as a result of the failed defendant's cosmetic surgery and she is privy to the events that led to the demise of the deceased," the court documents read.
The plastic surgeon has been called out by clients who were not satisfied with her services. A few weeks ago, a lady identified as @BROWNIE_XX shared the story of a woman who approached the plastic surgeon for her services.
Prior to the story of @BROWNIE_XX, a young lady called Omotola also shared her experience with Dr Anu's services, warning other young ladies not to approach her.
The infamous surgeon said that some patients stop adhering to the doctor's directives after their operation and that it leads to side effects.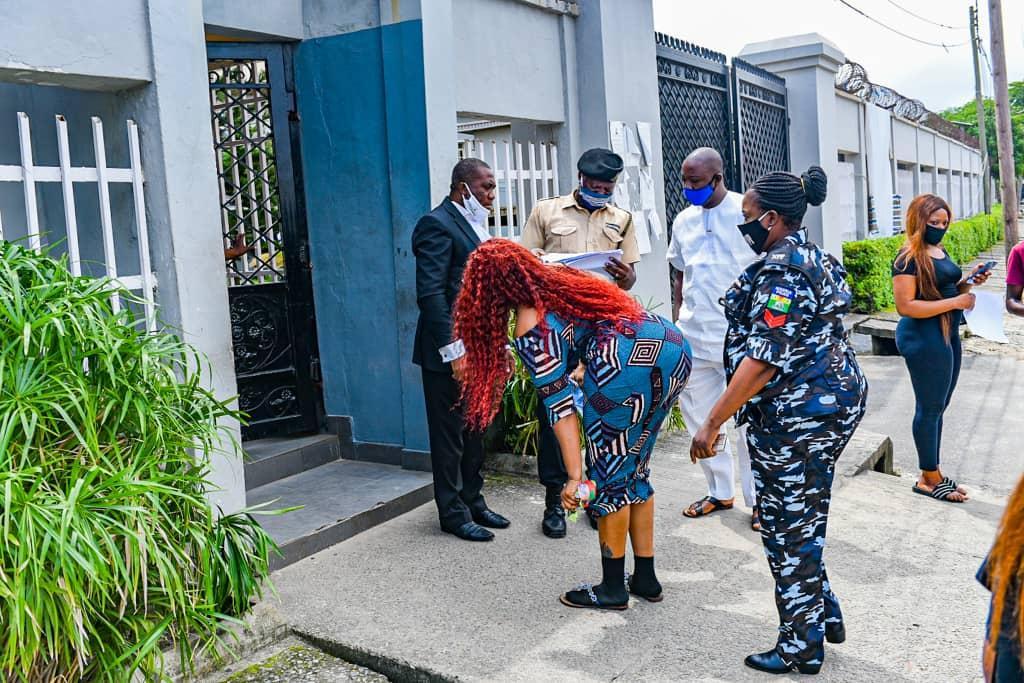 Moreso, Dr Anu Adepoju has responded to allegations leveled against on her botched surgeries and claims that she sacrifices some of her clients for ritual use.
She also how she was blackmailed by a popular blogger, Omohtee.
"As at the time Omohtee said her but cheeks was numb and not the same, she was 4 months post op. At first, skin numbness is normal post-surgery. For some people it takes longer, it depends on your body. However, with proper post-operative care, that should not last for long. You are supposed to have surgery massage that will stimulate your blood vessels; it also helps with tissue profusion. She says.
Some patients are not able to do all of this because of financial constraints or distance. We tell them what to do and they tell us we have someone who can do this for me at home and then they go home and you have some that you tell not to sit for two weeks or two months and you find them sitting, you tell patients you cannot drink or smoke and they go behind your back and do all these things.
"Once this happens, they have delayed healings and say it is the fault of the doctor. If only Omohtee came to us to complain about issues she was having. She never told us her abdomen was numb, we found out on social media. She came back to us once to complain about the size of her butt cheeks and we tell our patients that no two parts are the same and even if you think there is a difference, it is not noticeable and you need to give it time.
"All we needed to do was reassure her if she came to us about these issues but we heard about them like anybody else on social media and we needed to educate the public about what truly happened. We have no patient die on our table. In the history of our operation, we have never had any patient die on our table, Dr Anu concluded.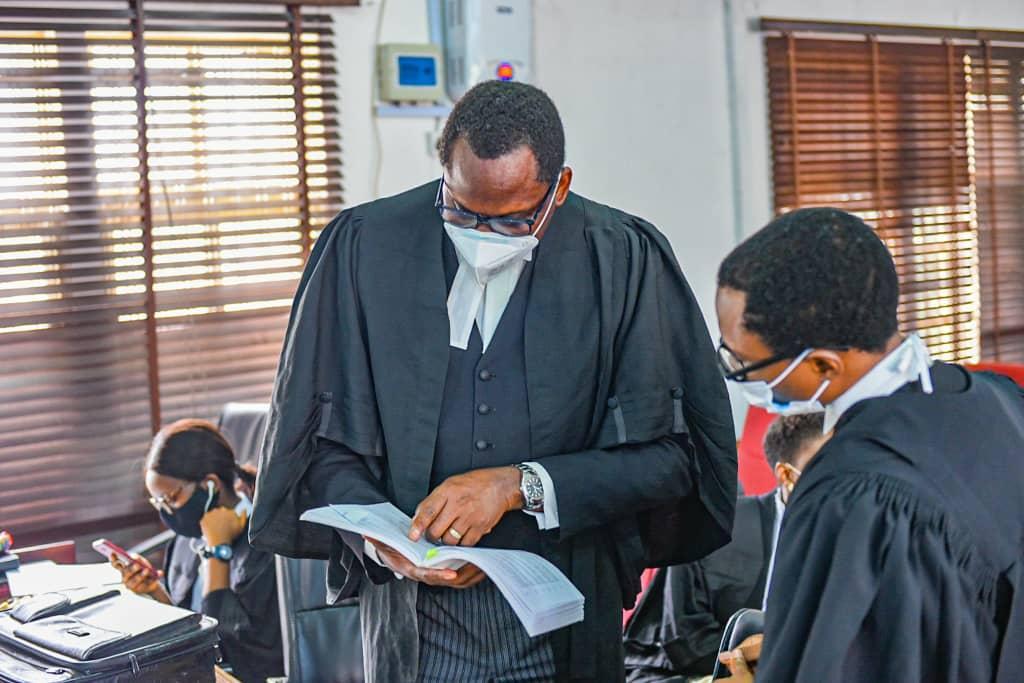 Dr Anuolauwapo Adepoju of MedContour Services Ltd. is also charged with with failure to comply with summons by the FCCPC Nigeria.
Photo Credit: PUNCH