The much discussed 'rape case' of Busola Dakolo against Pastor Biodun Fatoyinbo, what the Court and lawyers think about it and how various people reacted to it will never be forgotten in the history of Nigeria, plus or minus, at least for the next 30years; and most importantly, how it divided the Church and sending hard earned souls back to the wilderness.
On Friday, 20th June, 2019, wife of vocal singer, Bukola 'Dakolo' accused the Founder of the Commonwealth of Zion Assembly (COZA), Pastor Biodun Fatoyinbo, of raping her severally as a teenager(when she was 16), in Ilorin, Kwara State.
Various opinion have flooded since then. A persons and groups took it the case to a whole new level, supporting Busola and of course building their portfolio, some also stood their ground with Biodun and others unmoved.
I took my time in watching the 2hrs video presented and I had so many questions as well as 'hypothesis' in my head, for Biodun but much more for Busola. As if in line, someone decided to give it a name that became trend – Consensual Rape.
If the person's definition is like mine – which is continuously allowing someone to rape you, while also going back o the person until one day you realize you have been going to meet the person to be raped, then we are on the same line.
Though Consensual Rape basically mean an agreement to be raped, but that will basically be a movie.
After various calls, protests at both the Abuja and Lagos branches of COZA and demands from low and high, on Monday, July 1st, Pastor Biodun announced that he will be taking a "Leave of Absence" for things to calm down, whilst the legal case picks.
Fatoyinbo finally met with officers at the Force Criminal Investigation Department (CID) Headquarters in Abuja early on Tuesday, August 27, two months after Timi Dakolo filed a petition against him.
The Force Public Relations Officer, DCP Frank Mba, told Punch that it took very long to interview the pastor because the investigative team needed to talk to other involved parties first.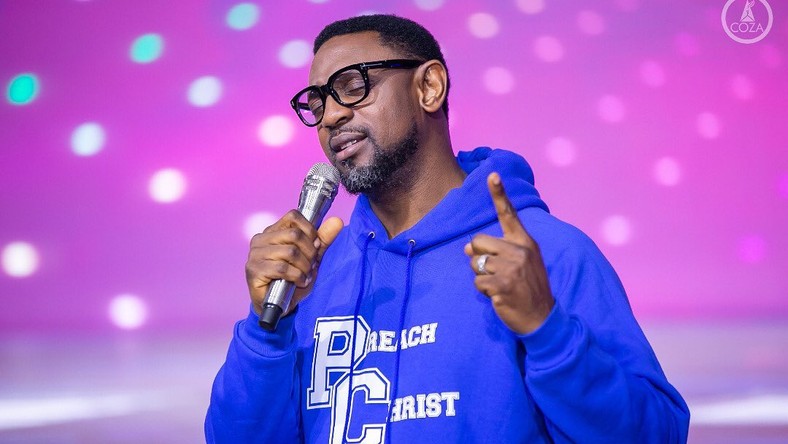 Fatoyinbo later filed complaints of criminal conspiracy and falsehood against Busola Dakolo with the authorities.
In September, he, through his lawyer, demanded for N50M damages fee from Mrs Busola Dakolo after asking the FCT High Court to dismiss the suit filed by photographer. This also came weeks after she demanded public apologies from him on major papers for seven days, for allegedly defiling her and demanding a cost of action estimated at the sum of N10,000,000 (ten million naira).
The Coalition of Public Interests Lawyers and Advocates (COPA) were major frontiers for the Dakolos.
Fast forward to November, a High Court in Bwari, Abuja on Thursday, 14th, "threw out the case."
|| Guide To Healthy Eating Habits And Well Researched Diet Routines – FOOD THERAPIST
This came after Fatoyinbo's lawyer filed an objection and an affidavit at the Court reiterating that Busola's statements were false and concocted to embarrass, scandalize and ridicule him.
He argued that from the inception, she sought the attention of the media and press, and brought the civil action even while the Police's investigation was ongoing.
According to Justice Oathman A. Musa in her judgment, the matter amounted to injustice, and an abuse of judicial process as the case was empty and purely sentimental, adding that the case was aimed more at cruelty than obtaining justice.
The court also awarded costs of N1,000,000 against Busola Dakolo and held that the fine should have been 10 times more because the court's time was wasted.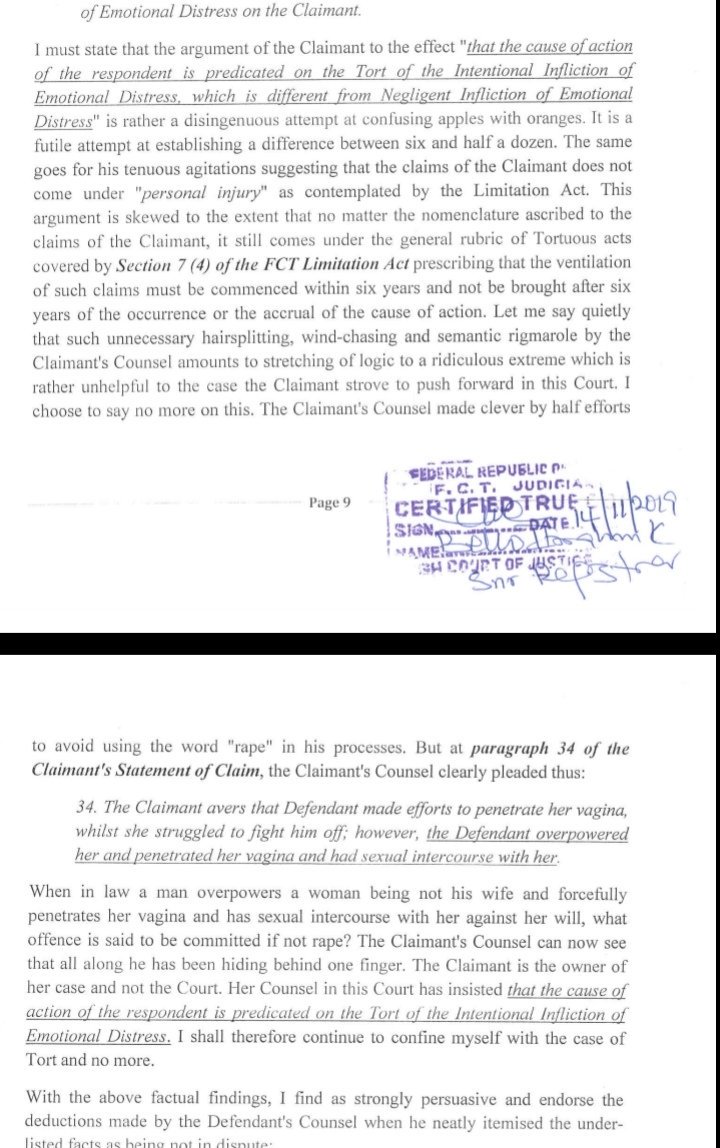 Though strong report have it that no 1M was awarded and decided to face Punch, why is no one facing their lawyers and Segalink who passed the information without checking as a legal person.
Another major supporter, Segun Awosanya a.k.a Segalink. He was one of the strong voices that spoke up for the Dakolos during the heat of the tension and controversy generated by her rape allegation against Pastor Fatoyinbo.
Segalink thinks the judgement is "a mockery" to their fight.
He wrote:
"Update: Busola Dakolo V. Biodun Fatoyinbo. The clerk called the lawyers of Busola Dakolo late last night notifying them of the judge's ruling on the preliminary objection today. As expected, a mockery of our processes and law was the case as the drama unfolds."
"A Nigerian Court that claims twice it cannot find processes on Busola Dakolo vs Biodun Fatiyinbo's case suddenly calls for ruling on preliminary application and declares that the matter is statute barred and that it cannot address the substance of the matter because…… it happened a long ago. A Court cannot declare a matter statute barred when it has been shown that the legal injury is a continuous one."
"The court is duty bound to consider the statement of claim and reliefs sought and where it has been shown that the legal injury is of a continuous nature the court is duty bound to hear it. We know that the struggle to sanitize Nigeria of all these social madness will not come easily."
"It will even be far more ludicrous if it is announced that the judge went ahead to award damages in Millions to the accused who is still preying on young girls as alleged by survivors being threatened and bribed on the daily to keep mute. What a society! #Shame"
Meanwhile, Busola Dakolo on same Thursday, rejected Justice Musa's judgement and heads to appeal, saying that the case was not given any judicial attention but was dismissed because it happened many years ago.
Dokolo's lawyer, Pelumi Olajengbesi, said, "We have received several calls after the ruling of the high court of the Federal Capital Territory sitting at Bwari this morning seeking our view on the decision of the court, hence, this statement.
"The court ruled that the matter is statute-barred because the events that crystallised to the cause of action took place 16 years ago and that the claimant Mrs. Busola Dakolo has only six years within which to seek redress in court in line with the statute of limitation."
"We are mindful of the decision as delivered by the court, presided over by the Hon. Justice A.O Musa. We are equally observant of the fact that the Court omitted to address the cause of action, the subject matter of the suit in determining whether it has jurisdiction to entertain the said matter.
"While we acknowledge the time of the court, we know in accordance with the Nigerian judicial system that the Court's decision is not final as it is glaringly contestable."
"For all intent and purposes, having seen several sponsored misleading news reports in the media, we are duty-bound to state that the court has not and did not exonerate Biodun Fatoyinbo. As it stands, the substance of the matter has not received any judicial attention."
"Biodun Fatoyinbo through his lawyers have only argued that the court should not allow the matter to proceed to trial because it is an event that occurred long ago and hence out of time."
"We shall therefore in this circumstance approach a superior court to intervene for a better appreciation, and take a more expansive view of the suit considering that the subject matter is one that is novel in our clime."
Papichulo Tweeted, "I actually knew Busola Dakolo was going to lose the court case against Biodun Fatoyinbo for lack of evidence. The court isn't about emotions and sentiments. It's alright about facts and proven evidneces."
"She did not lose the case because the merit of the case has not been looked into…it was dismissed in the preliminary grounds that it's statue barred!
The law provides for time frame to bring action in court…here the merit of the case has not been looked into."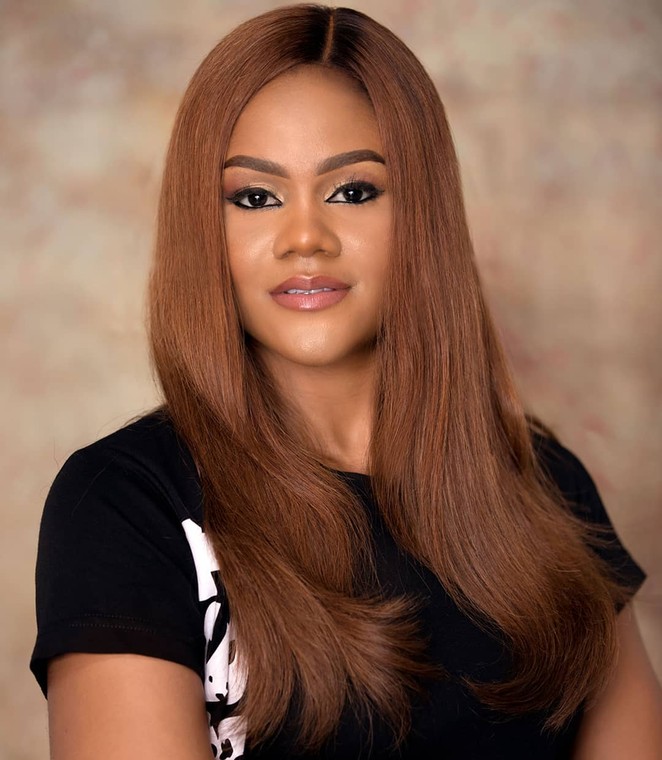 To be clear and on plane language, Busola Dakolo did not loose the case, the judge dismissed it on the ground that it was STATUTE BARRED, meaning that too much time has passed, she disagrees and that's why the case is heading for appeal.
Busola Dakolo says she's glad her voice is not silenced as she seeks redress in the rape case against Pastor Biodun Fatoyinbo.
"The substance of the suit which is my allegations of sexual abuse leading to emotional distress on my person against Mr. Biodun Fatoyinbo has neither been entertained by the court nor ruled upon. I believe that the effect of the injurious claim is a continuous one that transcends time and place. This has only made me wonder more what a country we have? I was particularly surprised at the hearing of the case when the court said the file was missing and later when the court said my own processes cannot be found and finally the case is out of time. This only shows that we have a lot to address to bring sanity to our country.
"Today, I am glad that my voice is not silenced and this is a victory for me. I must encourage every woman out there to keep the pace and never stop voicing out against the evil of rape and sexual abuse. Do not be dispirited by today's court decision. No judgment has been made declaring the innocence of Mr. Biodun Fatoyinbo. It must be stated that while our experience have a shared theme, the circumstances are different."
"We must not give up on our victory lies more in finding our voice than anything else. I thank my dear husband for his continuous support, friends, our legal team and all who have been standing with us on this as I assure you all I am very fine. Thank you," she wrote.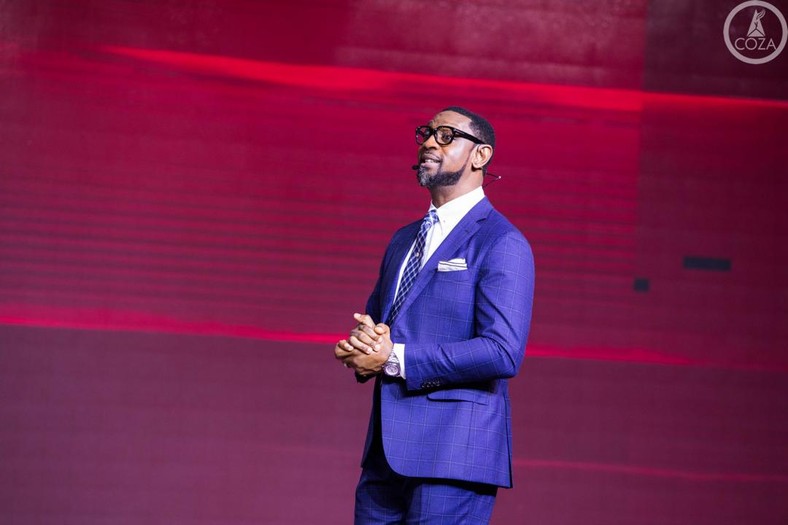 Reacting, Daddy Freeze said, "ifyou don't have good story, don't come out, I don't want my sons in jail because a woman has a story."
Tonto Dike also says, "You can't Mock God…"
How People Reacted
I don't understand how some people think a Church of Christ, started before their sperm was thought about will expect it to shut down because they are on Twitter and Facebook or carrying placards outside it, along side non-believers in the name of "Justice" remembered after 20years.
One major mistake to jeopardize the whole situation would have been from CAN, though divided internally, their head decided to stick with Christ's Rock.
No wonder Femi Fani-Kayode indirectly called Busola the "Accuser of Brethren", because a rape case have never been so confusing, impromptu', and specially targeted to spread accross churches. Also coming at a time when there is war on replacing churches.
"Not only is the annointing alive and well in the Church of Christ but it also still doing wonders, still breaking yokes, still setting the captives free and still bringing joy, peace, blessings, hope, strength, victories and deliverance to millions."
Just like this Omen Bassey, I wondered how she was raped many times and still maintained the same church, what exactly was she loyal to – the church, the pastor or was she on 'blackmail rope'.
"The length of time it took for this story to be told publicly is in itself a source of suspicion. As a Lawyer, I know crimes can't be statute barred. But it's curious that a molestation she suffered in her teens was successfully managed through school until she married and became a mother of three before letting the monstrous cat out of the bag."
Dr. Kemi Olunloyo believes the interview and whole case was carefully orchestrated to favour the Dakolos and take down Biodun.
"I believe that the so call YNaijaTV interviews were carefully orchestrated as a part of an elaborate scheme of lies designed to take down COZA and pastor. Chude has refused to show us the other three victims after I called out the second one Tumishe Oluyede a pathetic liar."
She continued, "Oluyede said in her interview that Fatoyinbo took his pants off and "did what he had to do" meaning what? She never stated the pastor raped her. She disguised herself but Chude forgot to disguise her voice in their poorly orchestrated scam scheme."
While all these was happening, some women, close to his wife, Modele, expected her to break and leave her "Better for Worst" and most importantly, a church and people she had worked hard to build for Christ but she shamed them and vowed never to leave his side. She lost hundreds of women who saw her as a mentor, with this single act.
So many other writers published, with various questions, including this one asking "Why would the rape story against the Pastor surfaced the moment her husband lost his position as a Director and Elder in the church through a verdict of the church council which the Pastor approved?"
On Biodun's side, some people think he is one of those fetish pastors that use women in their church to boast their "Mirakulu".
"Closes sources from virtually all these men without convicting many of them in the court of law shows that on issue particular relating to RAPE, and other immoral adventures is a secret demand, a price they have to pay to the occult they belong."
To round off my 'button pressing,' a Twitter user, Ebele, believes "This Busola Dakolo case is very sad cause her voice gave strength to many survivors to speak up. This case being thrown out as it was will make survivors lose hope again in the justice system. Not just cause they might lose but they might have to pay their rapist for "damages".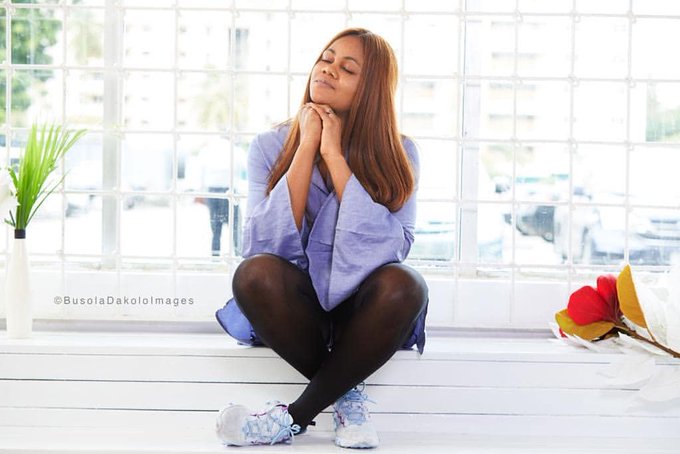 Will the Appeal agree same?
To every Busola Dakolo out there, do not let this verdict deter you from speaking your truth. A technicality can never erase the truth. That you have the courage to speak out and shame the predator alone is victory.

–  Yinka Ogunnubi
I will conclude with this from @emmyray008, who believes Busola has done more harm than good in this rape fight.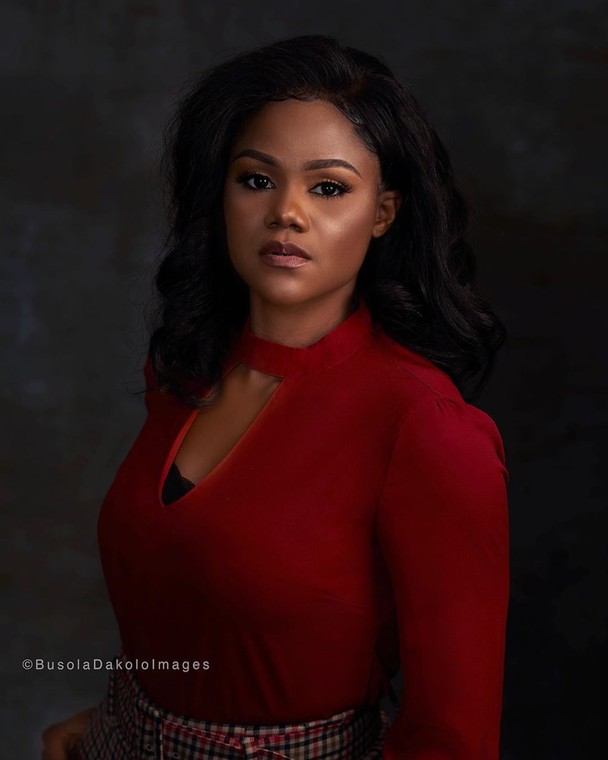 So I've seen tweets about how the justice system failed Busola Dakolo, but what they've refuse to understand is that Busola has done more harm than good to the fight against rape.





Who the hell goes on live TV 20 years after a supposed rape incident to accuse a man of God of rape without even the least bit of evidence, what did she expect the judge to do, give a verdict in her favor because she says so?

She's lucky she was only fined one million naira, if I were the judge, I would have added another million for stupidity.
Gender Mobile Initiative, on Friday, 15th November, wrote,
We are surprised that Fatoyinbo preferred to hide under the claim that the matter happened long ago- Gender Mobile Initiative

We at Gender Mobile have taken cognizance of the decision of the High Court of the Federal Capital Territory which sat in Bwari on Busola Dakolo's case against Pastor Biodun Fatoyinbo and we condemn in strong terms the totality of the court's decision.





The court's refusal to assume jurisdiction on the matter is a monumental concern to the future of our judiciary. Further to this is the award of 1 million naira against Busola which is a decision capable of institutionalizing the culture of silence.

We opine that in a matter of a tort of Intentional Infliction of Emotional Distress- which is indeed a continuous tort by nature & thus an exception to the limitation law, the court's decision that the matter is out of time does not serve the interest of justice and poorly reflects the spirit of the law in this matter. We expected the court to set in motion a proper adjudicatory process by inviting parties to testify on oath to lead a proper trial aimed at delivering justice in line with its constitutional mandate.





We are also worried and surprised that Fatoyinbo preferred to rather hide under the claim that the matter happened long ago thus failing or refusing to avail himself the opportunity to defend himself once and for all before the court.

His objection that the action is out of time in itself does not attempt to deny the allegation levied against him but rather evades it. Questions are arising, the court is not willing to seek answers to this questions but they cannot be wished away.

We advise Biodun Fatoyinbo not to rejoice as he has not been vindicated yet by the court.





We further advise him to submit himself to a proper trial in court if he is truly convinced of his innocence rather than hide behind technicalities to avoid answering to the substantive claim against him.

For justice to prevail for the sake of the parties involved and the watching world, the real issue of what transpired between Mr. Biodun Fatoyinbo and the claimant, Mrs. Busola Dakolo, must be allowed to have its full day in court.

Anything short of this is legal dressing and an implicit admission of guilt on the pastor's part."

Omowumi Ogunrotimi,
Executive Director,
Gender Mobile Initiative.
#GBETU TV