Here is an alleged copy of William Ruto, Deputy President of Kenya's  2022 Presidential Plan as leaked to/by Amakanji Thomas.
The alleged plan was addressed to William Ruto for review by Chief-secretary, Davis Chirchir who also stands as Head of Ruto 2020 Campaign Strategy Team in the document with subject title "William Ruto Presidential Road Map."
Prominent people in Kenya who allegedly got a copy of this for review and exacution are – Emmanuel Talam, Denis Itumbi, David Mugonyi, Eri Ng'eno, James Kinyua, David Nzioka, Robert Bitok and John Ndolo.
Have a look: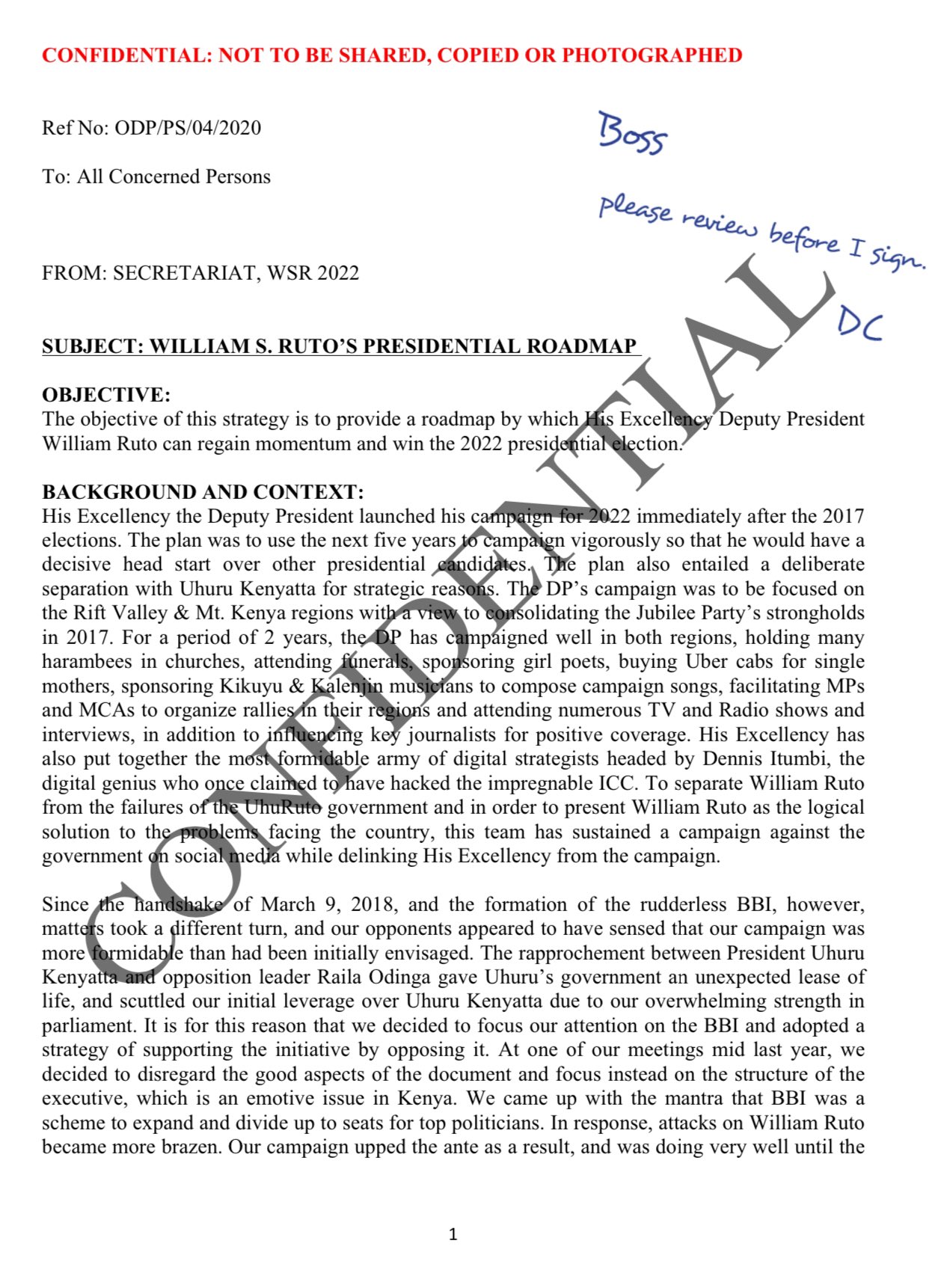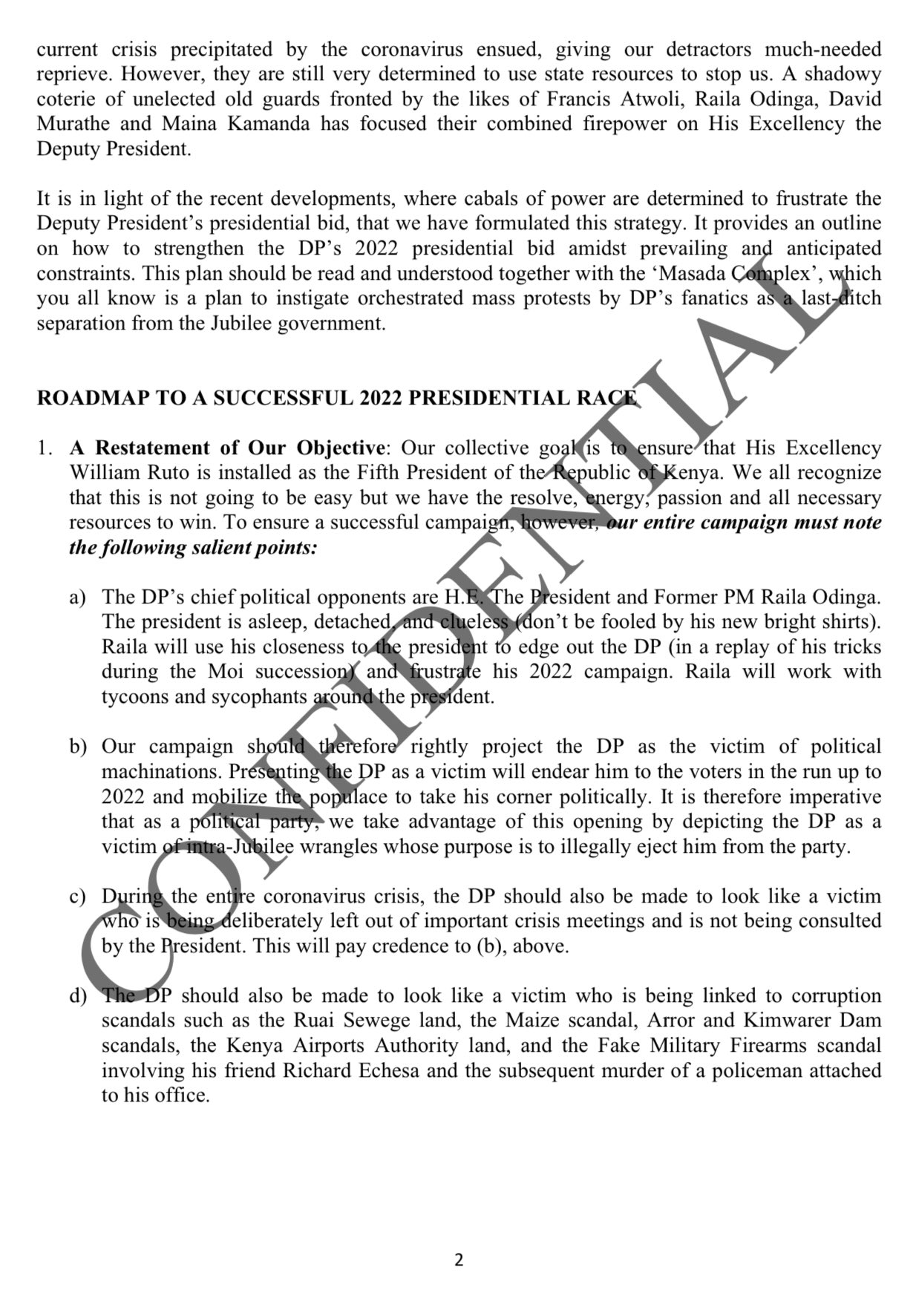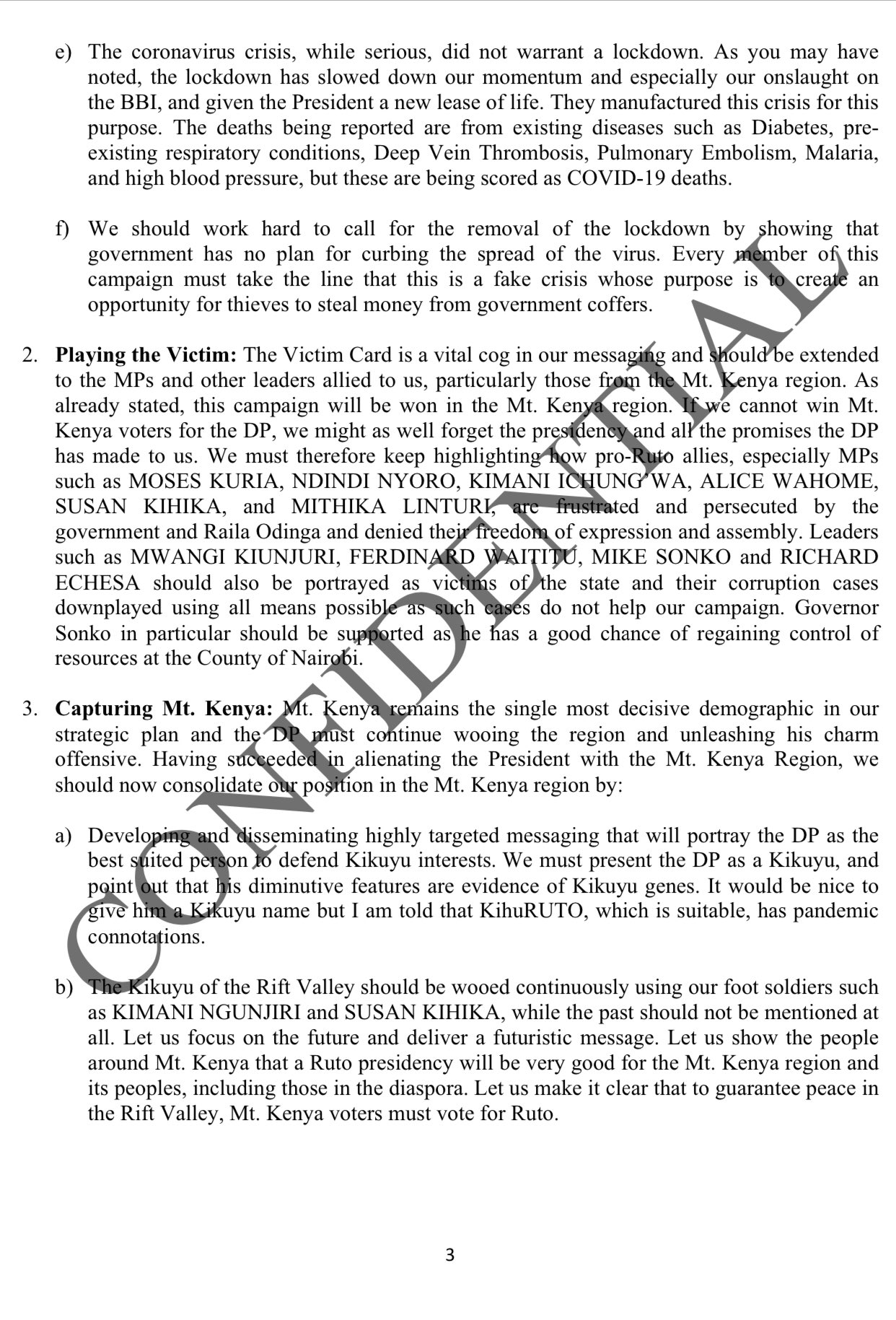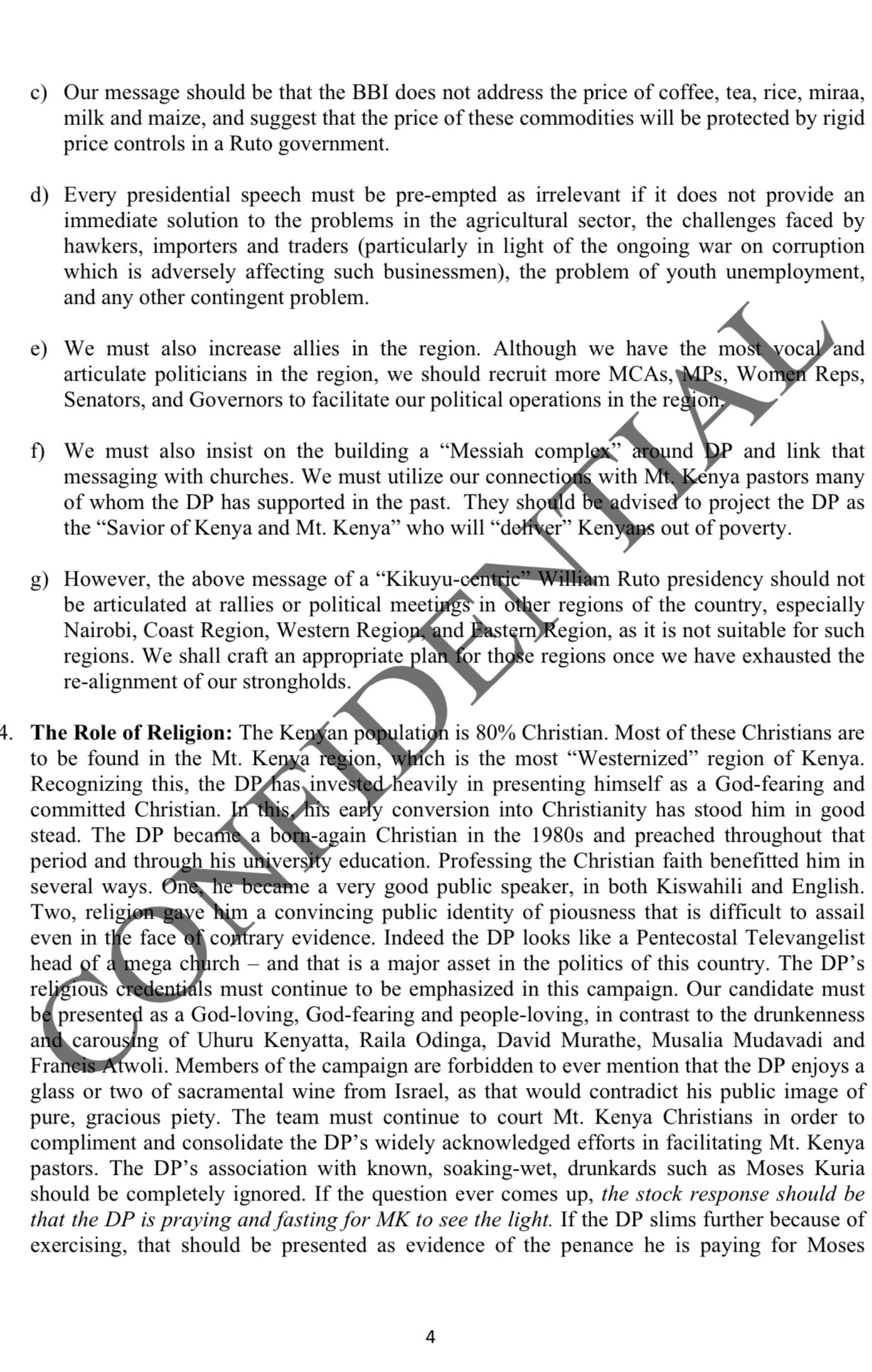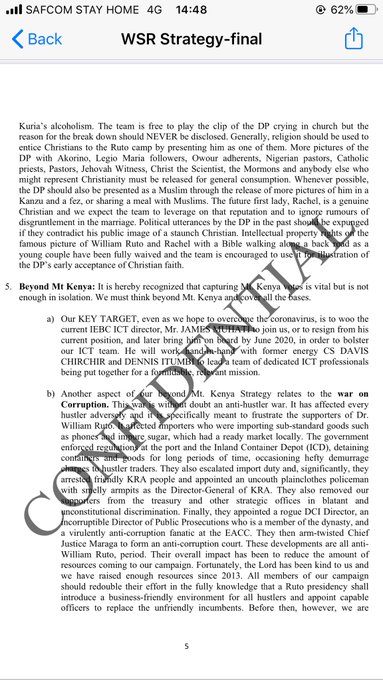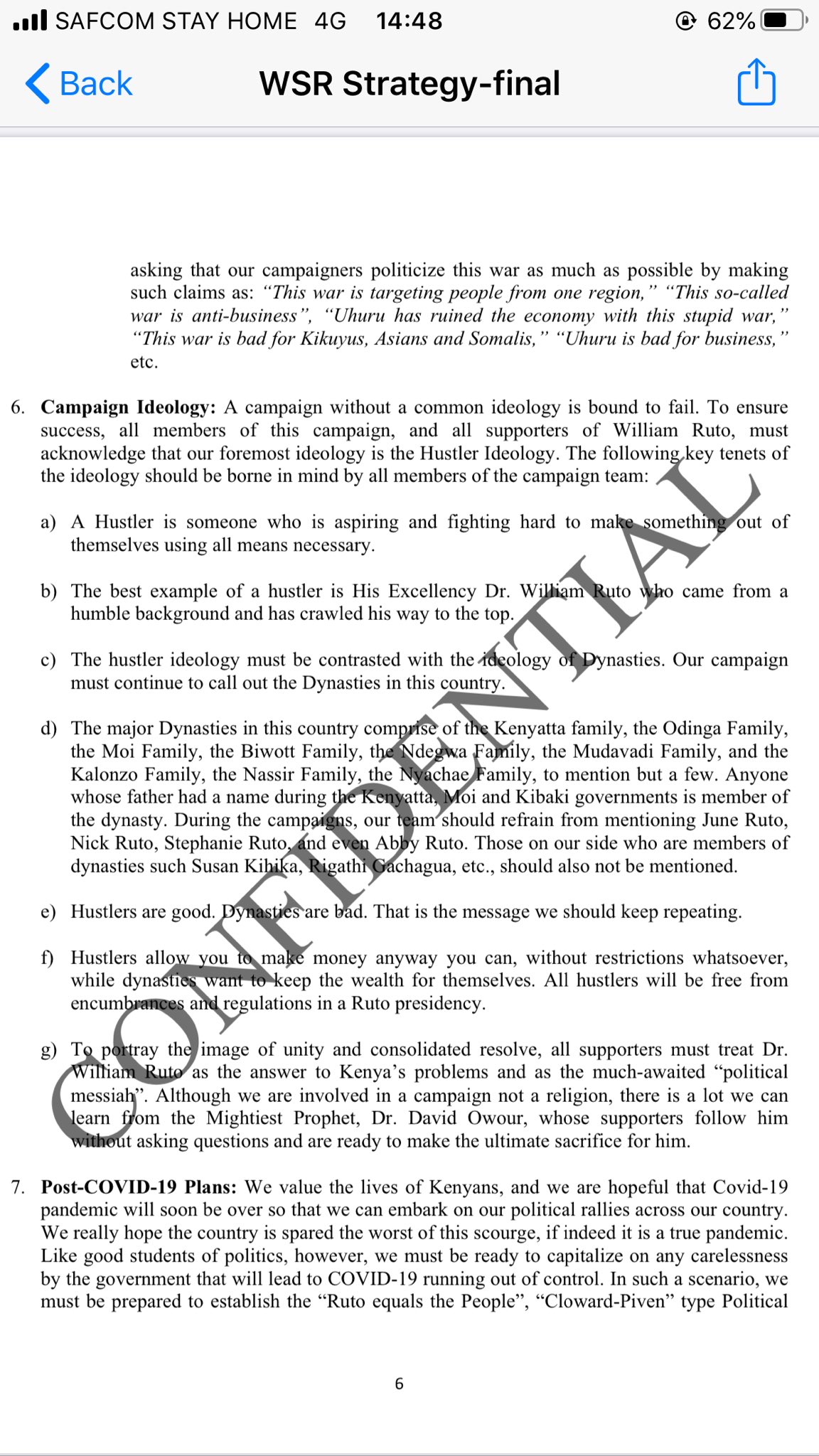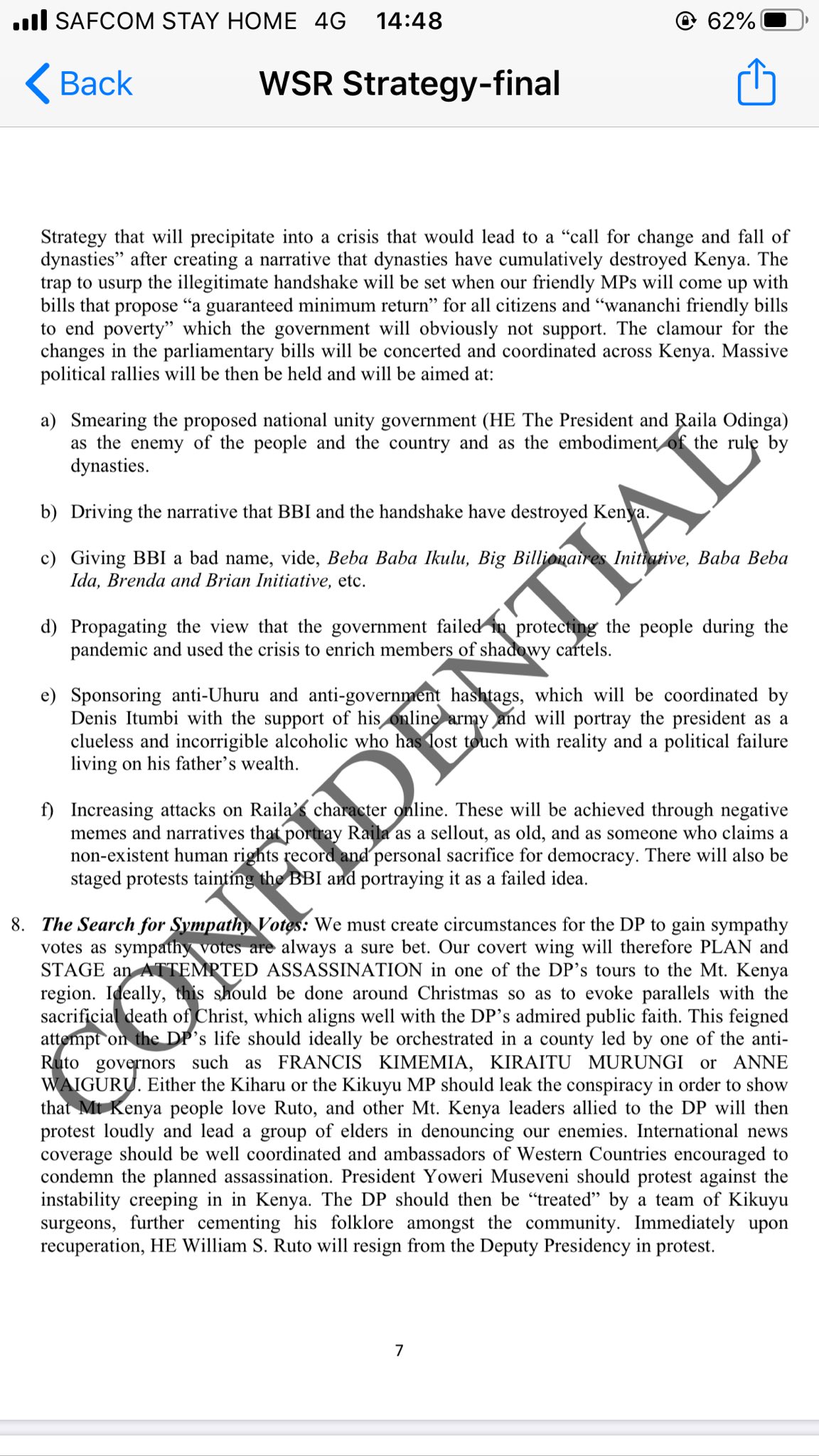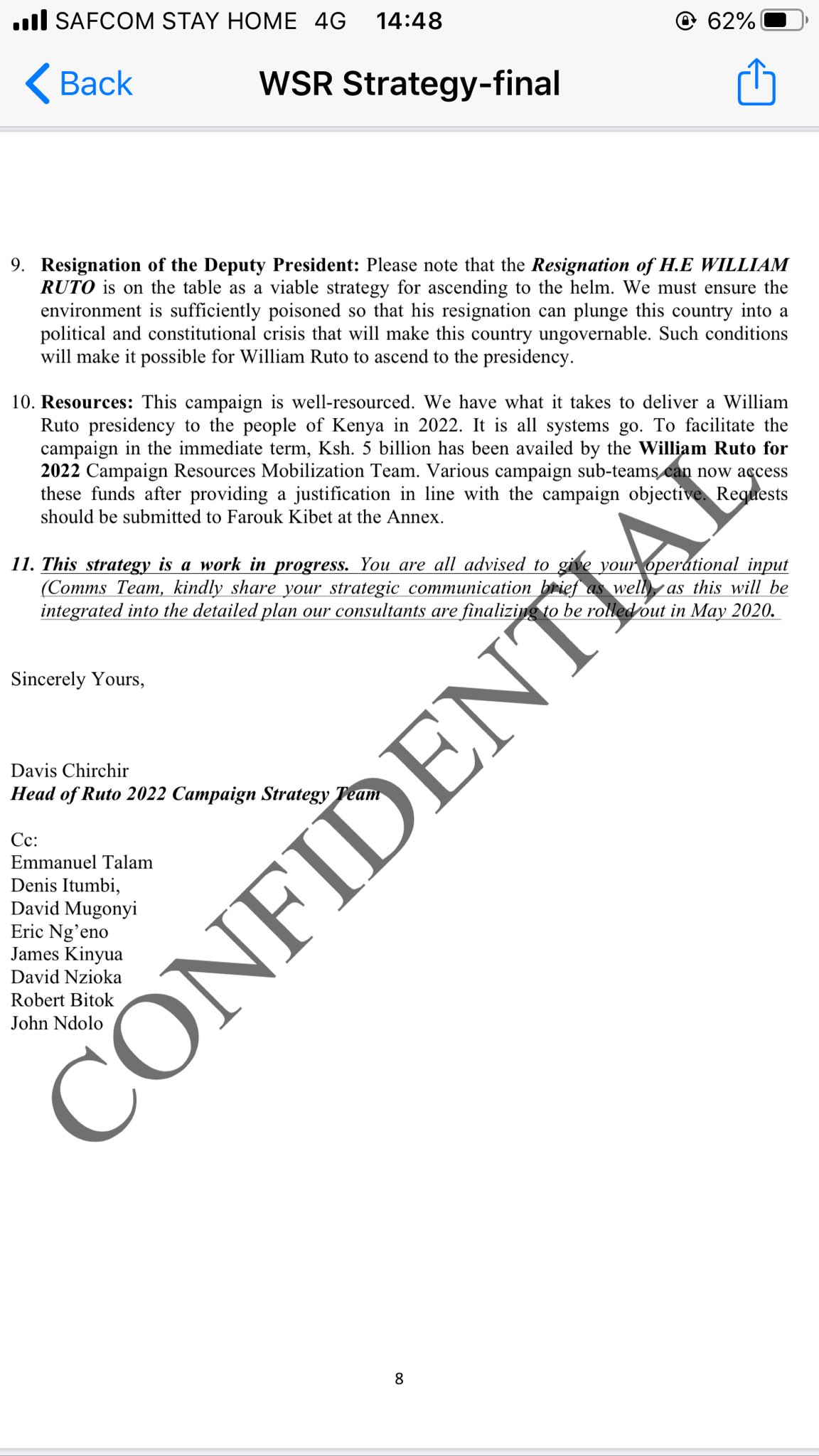 If this is as it seems, then President Search Results Uhuru Kenyatta has another direct problem to solve after Coronavirus Pandemic palava is settled a bit.
For the record, Davis Chirchir is a Kenyan politician who was nominated by President Uhuru Kenyatta as Cabinet Secretary for Energy and Petroleum on 25 April 2013.
People's Reaction
And confidential would be thoroughly decrypted not a fly in the food propagandable instrument…fake from the word go bruh

–  @austinbanks22
Aki si mtafute kazi ya kufanya yaani mtu amelipwa 530 kutype hiyo ushenzi yoote… WSR giving people sleepless nights

–  @kinglastie1
Apo kwa crucification during christmas period iende hand in hand na ya yesu ndio nimecheka zaidiFace with tears of joyFace with tears of joyFace with tears of joy

–  @mutenyorenson36
TIL that Mt KE region is the most westernized part of Kenya hence the DP must always present his godly side to them…. seams god loves big money n donations

–  @Kennedydidi2
Meanwhile, not long ago, Daily Nation reported how "President Uhuru Kenyatta and Raila Odinga are working on a line-up that could see their parties — Jubilee and ODM, respectively — produce a single presidential candidate in 2022 election."
"And the plan includes independence party Kanu, with its leader Gideon Moi set to get one of the top three positions of the new alliance, according to an ODM insider."
He said the three parties are yet to agree on how to share president, deputy president and prime minister posts, with Mr Kenyatta set to name his heir should he choose to retire from active politics.
How will this bettle between the President and his Deputy, William Ruto end?
Moreso, Mr Odinga has stated that the party's focus after the COVID-19 pandemic will be a referendum to bring changes in the country through the Building Bridges Initiative (BBI).