Old Music Lion, May D has been officially welcomed into the family of Davido Music Worldwide (DMW) led by Africa's musical giant, Davido.
In different posts, down to the official introduction to fans, May D flaunts alongside Davido through photos.
He started by calling himself Snoop and Davido as 2pac.
Then "HARD WORKING MEN", as they drank cold zobo
Followed with "When make we drop dis PROBLEM bro???…" to Davido.
And then "DOLLAR LOWO LOWO!! NO 🧢"
All these with a corresponding hast tag #lowolowo
On Saturday, 18th July, May D could not hold it anymore, so he posted the logo of DMW with caption –
My New Family, I'm So Excited ! PROBLEM #DMW #30BG #CONFAMENT 🚨🚨🚨
Apparently, LOWOLOWO is going to be Mr MayD's first song with the DMW family and it features Davido.
A very short clip from the video shoot shows Davido very active on "Komole".
MayD's slow disappearance from active musical career started when he left Square Records in 2012.
"I, Jude 'Engees' Okoye of Square Records Limited and Northside Entertainment Limited hereby announces to the general public that Mr. Akinmayokun Awodumila, otherwise known as MAY D is no longer an artiste under the aforementioned outfits due to irreconcilable differences." came the Tuesday, 2012 statement.
Phones/Laptops/CCTV Installations – iHouse
The record label was championed by P-square (Peter and Paul Okoye), now separated as Mr P and Rude Boy after a 12months battle for money sharing.
His close friends said the contract was not financially rewarding as it seemed, as May D was always broke.
Jude Okoye later debunked it saying he wanted big car and house in Lekki like the P-square.
Prior to that contract with Square Records, May D was an underground artiste best remembered for the hook on Kel's Too Fine, Show Dem Camp's Farabale. He was also a rapper on Alaye's Ice Cream Records.
His "Sound Track" in the label remains evergreen, while his "Gat me High", "So many things", "Ibadi" and so on, after, remains music to note.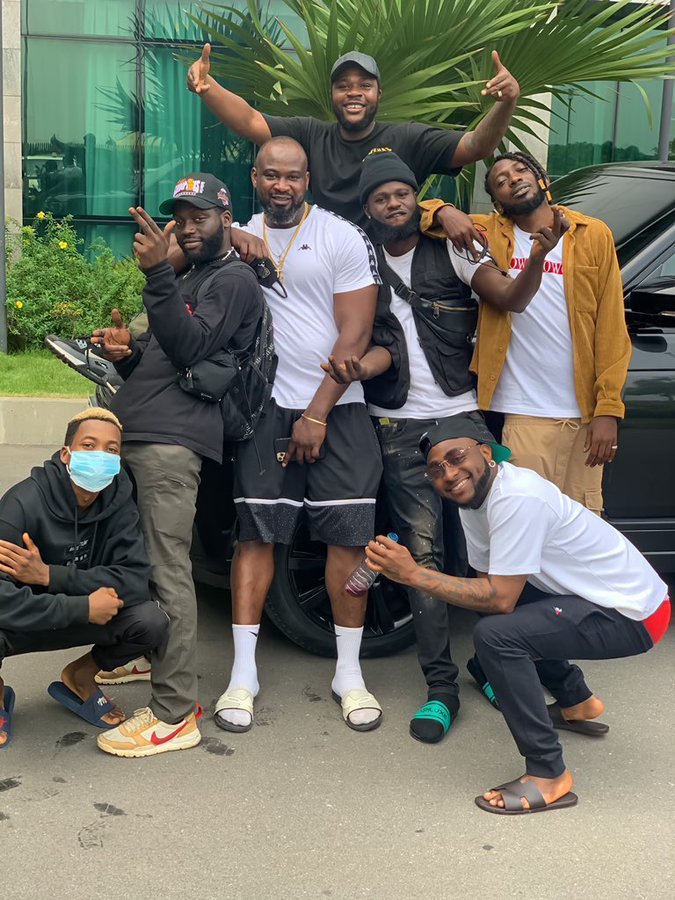 Congratulatory messages have been pouring out for the old vocalist.
A user tweeted, "May D I blve say u no go disappoint, give us more hits mad collabo with Davido."
While another added that "Davido signing May D is a really good gesture. You may not like him or his music, but his generosity cannot be denied. Kindness is like butter, you get the best result when you spread it around."