At least 14,000 individuals have signed a petition asking the Independent National Electoral Commission (INEC) to commence voter registration ahead of the 2023 elections.

The petition, created on Friday, seeks to compel INEC to resume the exercise "immediately", on the basis that there are just about 20 months left before the next general election.
The electoral umpire stopped the continuous voter registration in August 2018, about six months before the last elections and 26 months till date.
As of then, the total number of registered voters in Nigeria stood at 84 million which translates to just 42 percent of the country's population of 198 million.

When the commission stopped distributing permanent voter cards (PVCs) weeks before the election, at least 11 million voters were yet to collect theirs.
The petition argued that the usual commencement of voter registration months to an election creates "enormous logistical challenge".
"Voter registration in Nigeria should be a continuous exercise and must begin immediately in preparation for the 2023 General Elections," the petition read.

The call on INEC to commence the voter registration comes in the wake of the #EndSARS protests, which some have argued have made more Nigerians, particularly young people, become more interested in governance.
As the curtain draws on the two-week long protests, many people have spoken of the need for the youth to be actively involved in the process leading to the next election. Reason why #2023ElectionforYouth has been adopted.
Few Tweets
As we are all #HealingLagos let also not forget to make our PVC available to be used for #2023ElectionforYouth

– Gabriel Afolayan
As youths, we have to start the repair from the lowest level…. The corruption of the higher ups is not allowing us to see the ones happening around us….. We can't wait till 2023. Let's start now!!!!! #2023ElectionforYouth

– Mayowa Olagunju
WIKIPEDIA has done us good by creating and unforgettable awareness for the Lekki Massacre. So in 2023 Election, we can use that to educate our young one tht will be 18yrs on 2023, the need not to vote any candidate in APC and PDP.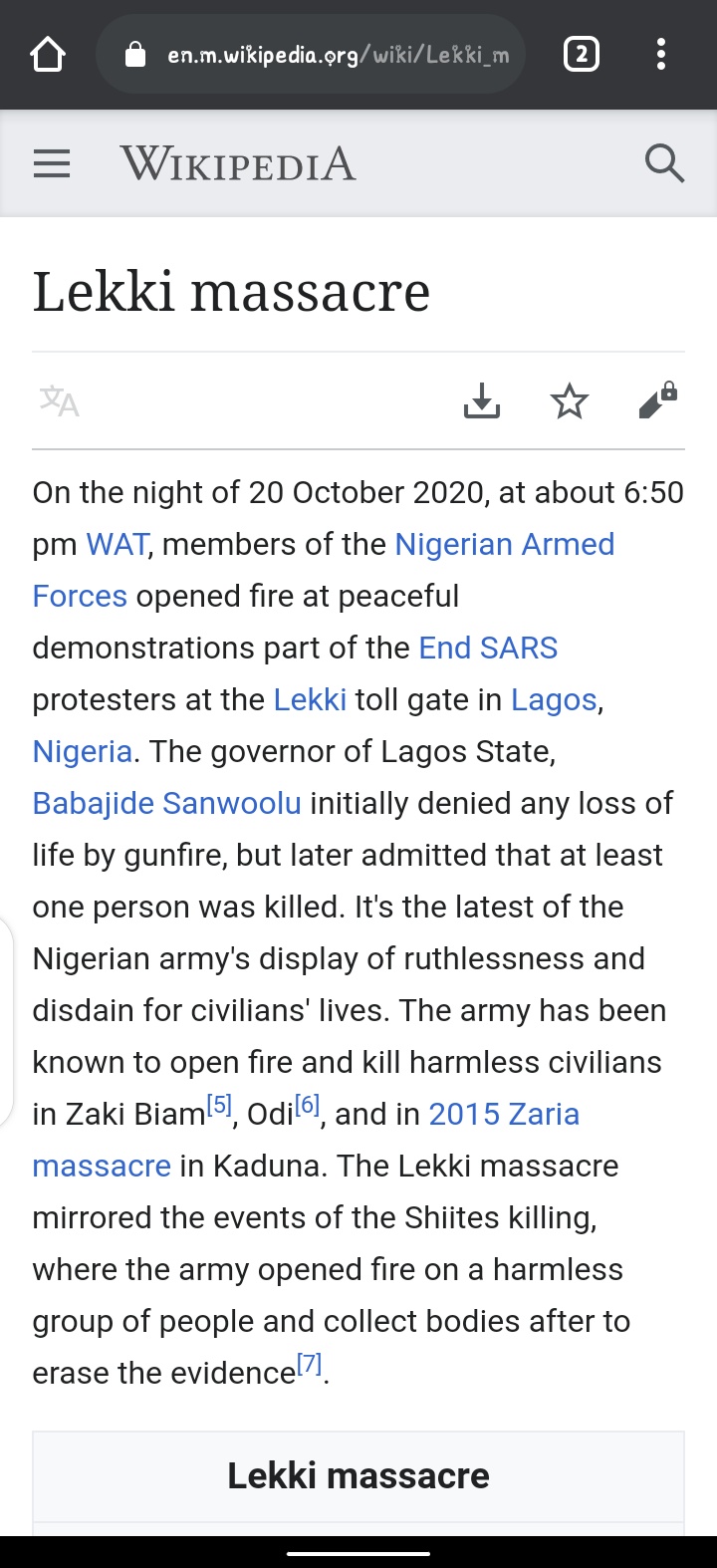 NEVER TO FORGET! 20-10-2020 2023ElectionforYouth

– Aisha Yesufu
The future is here, please retweet and comment aggressively if you believe the youth will be taking over!

EndSARS 2023ElectionforYouth

– DJ Switch
Even at Gun Point I will not vote any one from PDP or APC, if I no see any young candidate I go my house.
This nonsense must stop!

2023ElectionforYouth #EndBadGovernanceinNIGERIA

– Ebuka