A Federal University of Technology, Akure (FUTA) godfather named Obakekere John Wick (or Obalolu) and his goddaughter – Oluwadare Faith (FST 200L), have gone viral after assaulting a female student – Obalolu, in her hostel room.
The assaulted lady, simply known as "Bolu", is a student of FUTA from Industrial Design department 100level.
According to report, It started off as a sort of argument between two girls on "Phone and having Sex with Boys". And one of the girls called her "School Daddy" to deal with the other girl.
Faith is seen telling "Obalolu" to kneel down while John, a 300 level student of Industrial Design Department, flogs her continuously.
On the next video another set of girls take over the beating.
Students have gone to her Instagram page @sakani_ntl to blast her and tell her their mind, though this might lead to suicide or open up a monster but that's not the problem of angry FUTA students.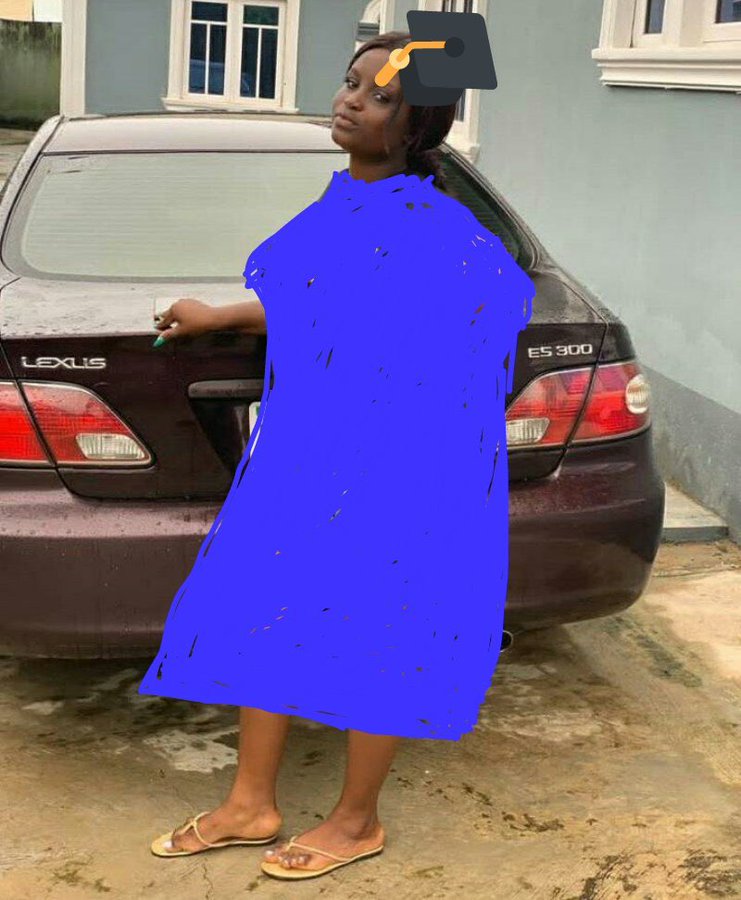 According to the FUTA handbook, "Physical assault or battery on another student outside the university premises", is "Expulsion from the University."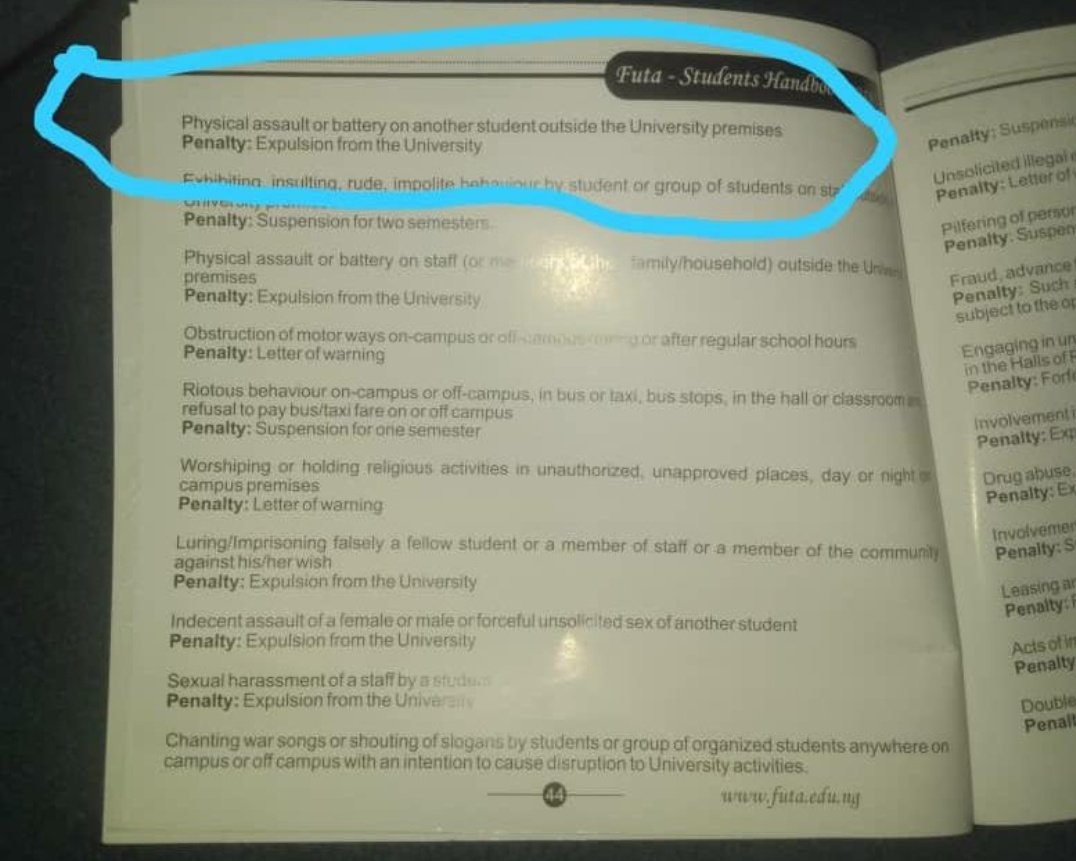 Five other girls – who passed beating on Bolu and the one making the video have been identified as culprits for this inhumane act.
Watch full Video below
View this post on Instagram
Part 2
The seven (7) FUTA students, according to fresh report have been identified  by the management as culprits of assault & battery.
The Dean of Student, Professor G.E Onibi made a statement prone to the decision of the panel that 'all culprit involved would be expelled including the 'camera man'.
They will be sanctioned according to the University's Rules and Regulations and are to appear before a panel by 9.00am on Sunday, November 17, 2019 and may graduate on Monday morning.
The year 2019 has majored on fight against rape, bullying and cyber terrorism, we hope the management of FUTA handles this the right way, for a better Nigeria.
Moreso, the lady below, Bimpe have been identified as one of the other five.