Star Lager Beer in an event, on Wednesday, 24th August, at Eko Hotel & Suites, announce its partnership with the Nigerian Professional Football League (NPFL).
The event saw key stakeholders in the Nigerian football and the sports community at large, witness the start of a promised and hopefully fruitful relationship between the duo till the football league season of 2019/2020.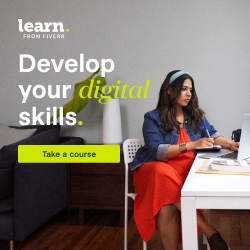 Speaking on the partnership and what the NPFL stands to gain, League Management Company Chairman, Shehu Dikko says, "The NPFL has grown rapidly over the past few years and with new partnerships like this, we hope to push it beyond expectations and make it the biggest league in Africa. Bringing Star to the table is only natural as Star in Nigeria has identified with football in Nigeria over the years."
Nicolaas Vervelde, MD Nigeria Breweries and Shehu Dikko, Chairman, League Management Company.
About why they have chosen the NPFL instead, the Managing Director/Chief Executive Officer, Nigerian Breweries Plc, Mr Nico Vervelde says, "We have a longstanding claim to football so it's only natural for us to prove our love for football the game by partnering with Nigeria's foremost league, the Nigeria Professional Football League (NPFL). We can assure fans of innovative and thrilling ideas developments in the years to come".
Franco Maria Maggi, Marketing Director, Nigerian Breweries, also says, "We'll be finding ways to use this unique partnership of the NPFL to give our consumers more reason to enjoy the local football. Football in Nigeria and Star Lager have a proud past, a strong present and very bright future in front of them."
Adding to Franco Maria Maggi's comments, the Portfolio Manager, National Premium, Nigerian Breweries Plc., Mr. Tokunbo Adodo says that "The idea is for our football loving consumers to relate with our brand, as we become the first beer brand to be an official supporter of the NPFL and its teams. We can also show all football loving Nigerians in general, the brand's identity and an all new range of possibilities now opened up to them by means of this partnership."
This partnership is a great start for Nigerian football League, especially with the 'dance around Olympic', it is hoped that this will be the start of great things for Nigerian football fans and lovers. Also there is hope for other sports like Karate.