There is an argument, which might lead to head clash of Igbos and 'Northerners' or Christians and Muslims in Nigeria as nine children were allegedly kidnapped from Kano to Anambra state and converted.
The Nine children according to report were converted to Christians and given Igbo names.
This might be a 'barren parent' or ritualistic move but some faction of Nigerians is pushing it as proselytism.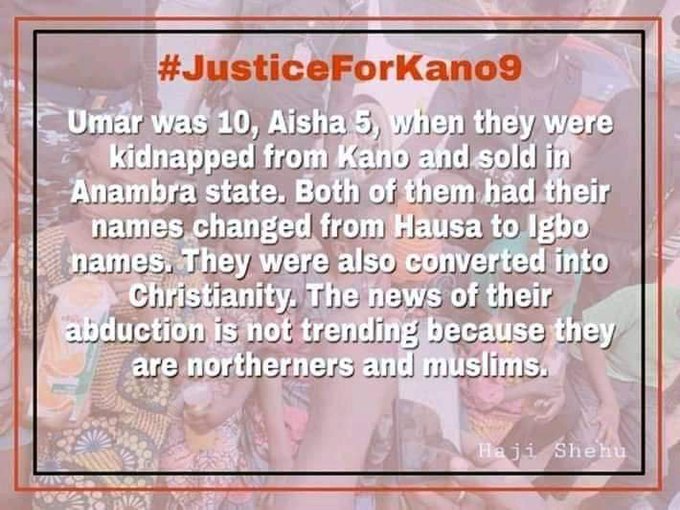 H.E @GovUmarGanduje lauds Kano Police Command & other security agencies for their efforts in rescuing 9 kids kidnapped in Kano and sold in Anambra state who were also forced to convert to christianity. He also urged parents to remain vigilant over their kids #Justiceforkano9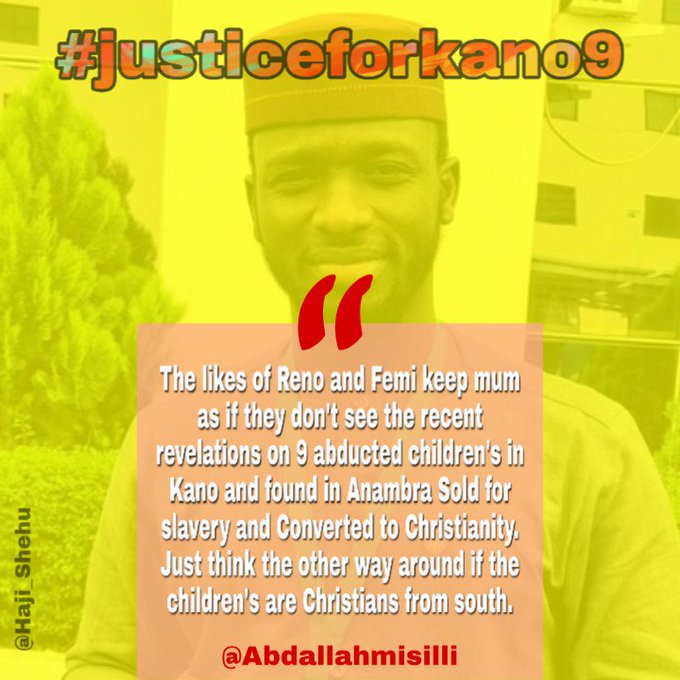 The Nigerian Police should quickly ensure the prosecuction of anyone involved in the kidnap of 9 kids from kano sent to Anambra. Before propaganda agents make this an Igbo vs Hausa battle
#Justiceforkano9




"Only God knows how many Hausa Fulani teens were abducted by Igbos in the North for rituals," says Abba Audu Benisheikh, a twitter user.
The girl above, Aisha, who is among the 9 abductees recovered by the police command in Kano, was reportedly re-named Chioma.
"Reports from family source revealed Aisha who was abducted three years ago, sold to slavery, re-named (Chioma), converted to Christianity."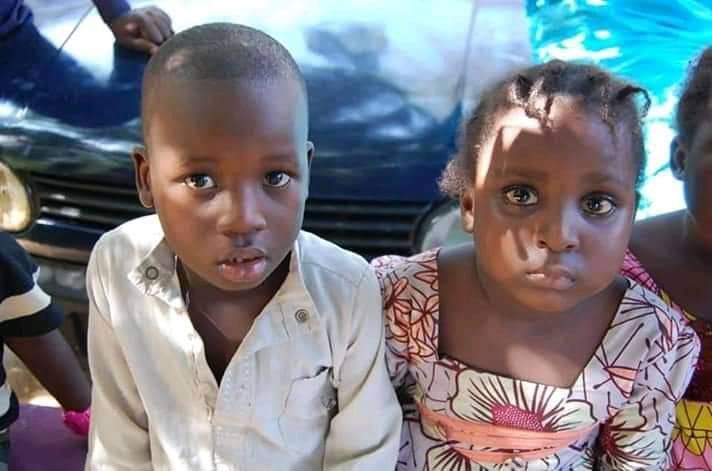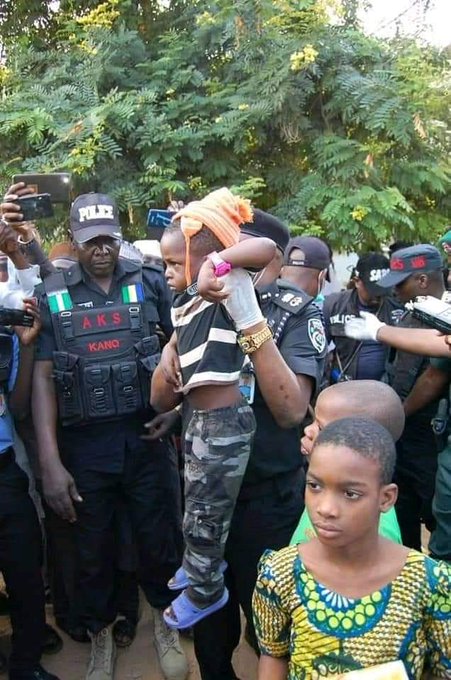 Some readers, 'selfishly' are also wondering why the focus is just on Aisha and not the other eight kids kidnapped and recovered.
However this ends, the government must clarify.
Just imagine a Hausa/Fulani man caught kidnapping Igbo's children and sold them as slave in Kano and other states from North' after converting to new religion" .. am sure the news will be trending in whole world.. Islimatization of Nigerian's.. #justiceforkano9

–  Muhammed Abubakar