The body of Abba Kyari, former Chief-Of-Staff to the President of Nigeria, Muhammadu Buhari was laid to rest on Saturday afternoon at Abuja.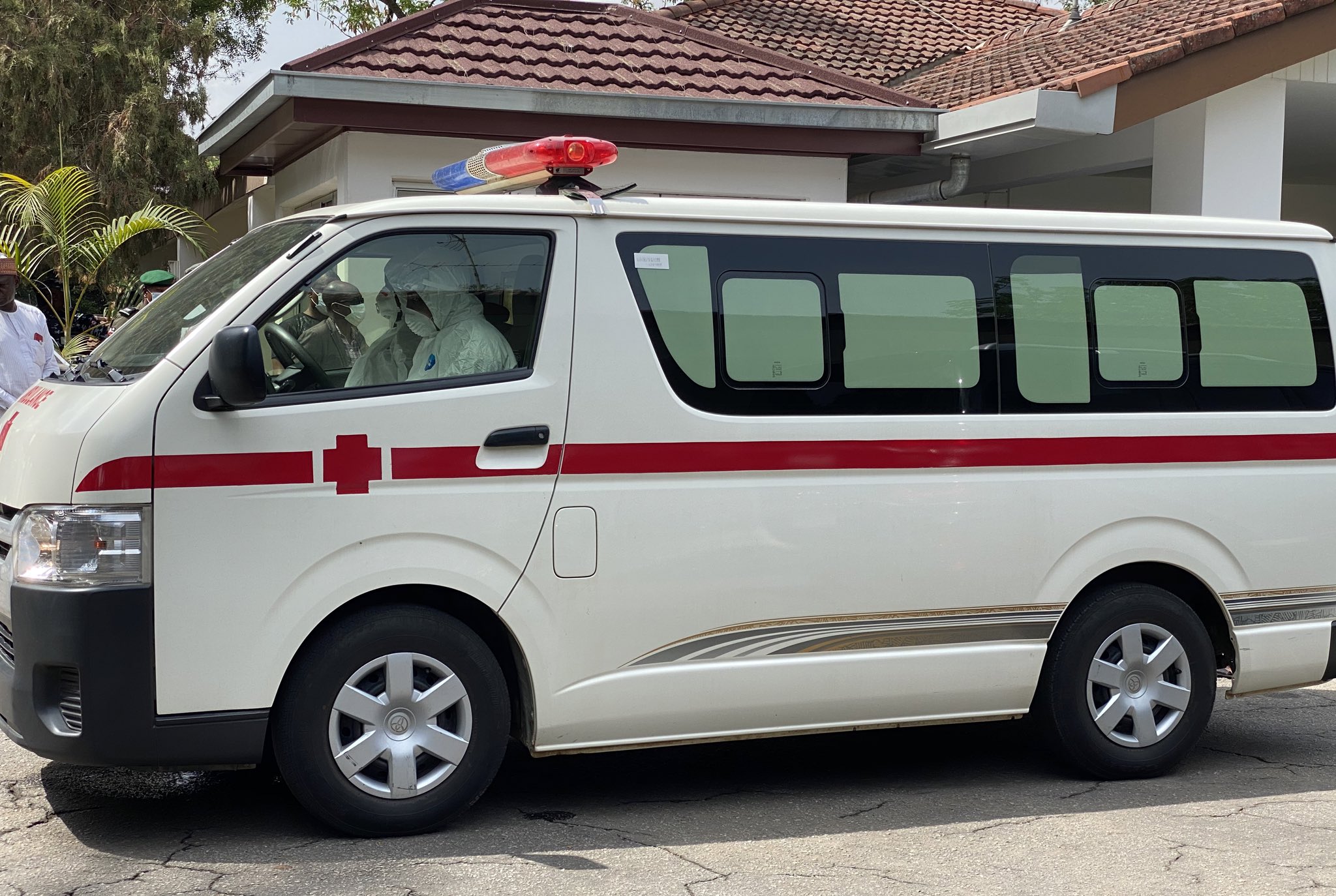 Abba Kyari's remains were brought in an ambulance to the Defence House in Abuja on Saturday morning where family members, as well as his colleagues, gathered to pay their last respect.
The Chief of Staff to President Muhammadu Buhari, Mr Abba Kyari, who died on Friday, April the 17th, has now been buried.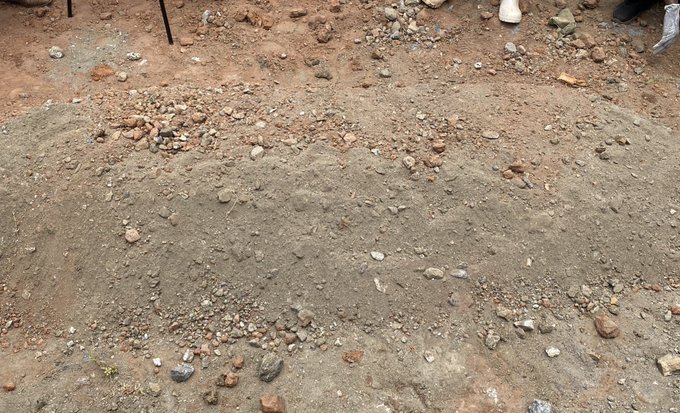 He was laid to rest at the Gudu Cemetery in Abuja.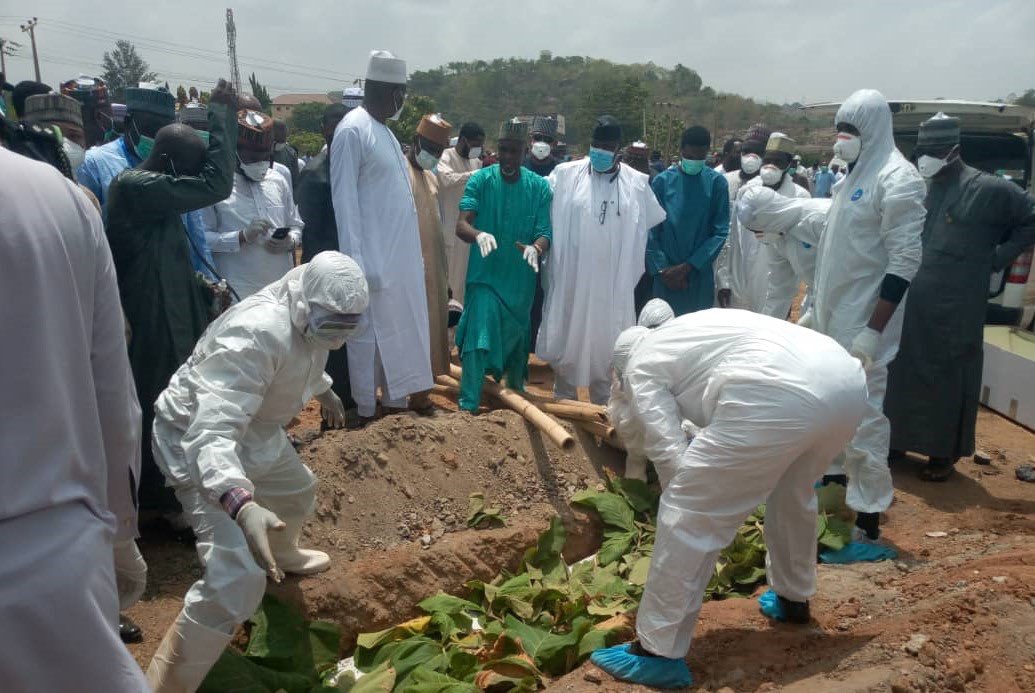 News that Mr Kyari had tested positive for COVID-19 first broke on March 24, about 10 days after he returned from a trip to Germany during which he met with officials of Siemens in Munich on Nigeria's electricity expansion programme.
Mr Kyari confirmed the news in a statement on March 29, the same day President Buhari made his first nationwide broadcast on the pandemic and announced a two-week lockdown in Lagos, Ogun and the Federal Capital Territory, Abuja.
In his statement, Mr Kyari revealed that he would be transferred to Lagos from the FCT for treatment and expressed the hope that he would recover and return to work soon.
At the time, Mr Kyari said he felt well and did not exhibit any signs of the disease, which has now infected 493 people in the country and claimed 17 lives, according to the Nigeria Centre for Disease Control.
Prior to his foray into politics, Mr Kyari had a professional career as a lawyer and spent years in the banking industry, rising to become the Chief Executive Officer of the United Bank for Africa (UBA) at some point.
Social Distancing
Irrespective of Abba Kyari being the first high-profile Nigerian to die of the Coronavirus, many have share their displeasure on his family and friends as over 800 persons attended his burial at Abuja and all in close contact morning.
As a follow up reminder, the NCDC around 10am on Saturday released a tweet on this note.
Even at this time, as we mourn loved ones lost to COVID-19, including the recently deceased, President's Chief of Staff, Mallam Abba Kyari, we need to refrain from attending mass gatherings to prevent the further spread of #COVID19
The NCDC also referred to its guidance on ensuring safe and dignified burial while preventing the spread of #COVID19 titled INTERIM GUIDELINES FOR THE Safe Management of a Dead Body IN THE CONTEXT OF COVID-19, which partly states that "Although burials should take place in a timely manner, in accordance with local practices, funeral ceremonies not involving the burial should be postponed, as much as possible, until the end of the pandemic."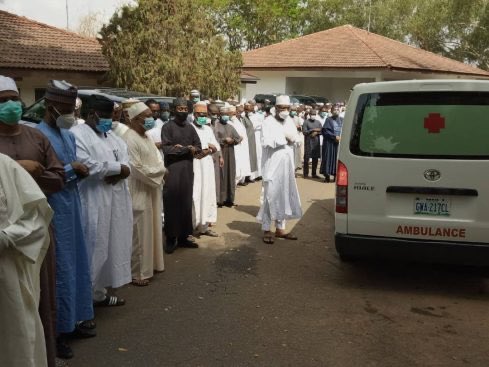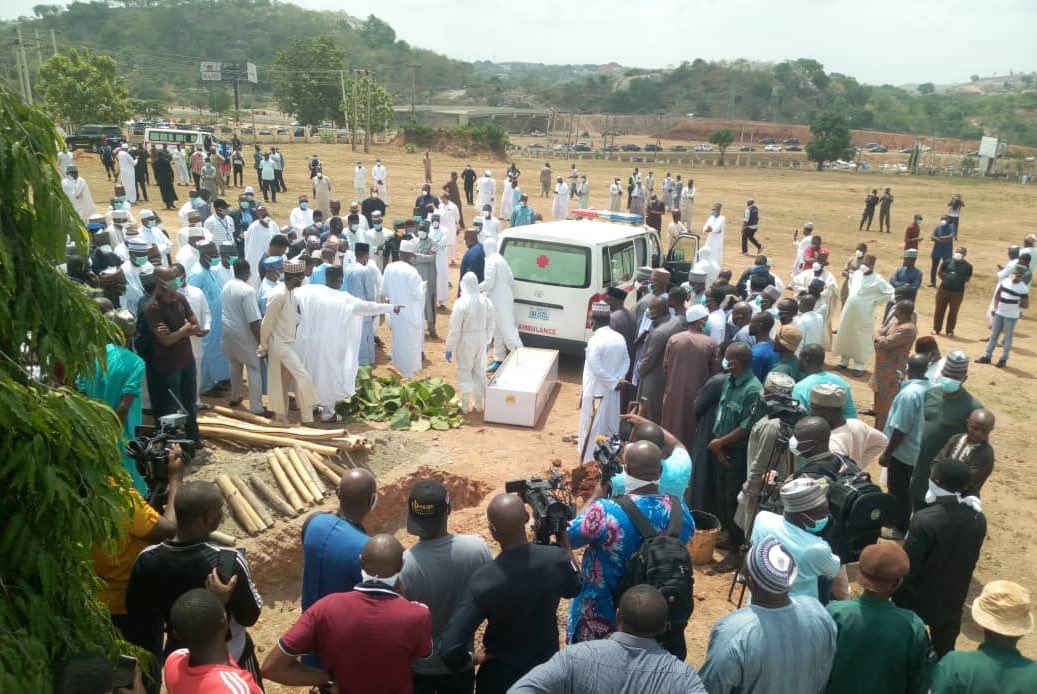 This is where the comparison with Funke Akindele-Bello comes to play.
In addition, the Borno state Governor, Babagana Umara Zulum, has mobilized Imams, Ngala IDPs and many others for prayers, saying Borno has lost a rock.