Some flags have been spotted behind the President of Nigeria, Muhammadu Buhari, and this has gotten many curious.
Nigerians are curious because previous Presidents didn't really display these other flags like Buhari has, and this has led to many suggestions.
The two other flags belong to Nigeria.
The Nigeria National Flag has two vertical bands of Green and White. The two green stripes represent Nigeria's natural wealth, while the white band represents peace.
The second flag is a 1:2 horizontal tetra colour of red, black, white, and green.
The 2 flags behind the president signifies him/her as President of Nigeria, and as Commander-in-Chief of the Armed Forces. Its a tri-service flag with colours representing the Nigerian Army (Red), Navy (White) and Air Force (Blue).
The Commander in Chief of the Armed Forces in Nigeria is the current President of the country.
Therefore, Flag of the Nigerian Armed Forces together with the Nigerian flag, means the current head is both the President of Nigeria and also the Commander in Chief of the Armed forces.
Having the flag behind Him/Her during address is not illegal nor a sign of allegiance to another country.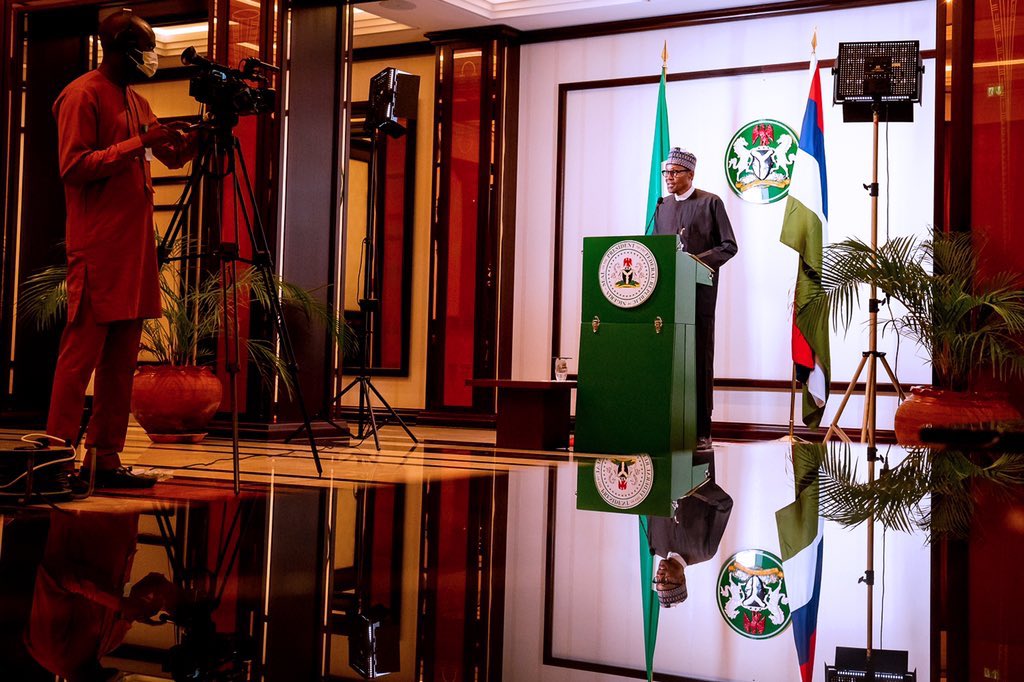 I hope it's clear?