Fatai Yusuf, popularly known as Oko Oloyun has been shot dead, police said on Thursday.
Oko Oloyun was shot dead by gunmen suspected to be hired assassins on his way from Lagos to Iseyin in Oyo State, where he recently commissioned a big building for business.
Oyo state Police said the popular Lagos-based traditional medicine practitioner was hit by a bullet after suspected assassin shot at his vehicle about 4:30 pm on Eruwa-Igbo-Ora road.
"Gunmen attacked his vehicle on the Eruwa-Igboora Road in Ibarapa Central; they shot at his vehicle and he was hit by a bullet," the spokesman of Oyo State Command of the Nigerian police GbengaFadeyi said.
"The man's corpse has been deposited in the Igbo-Ora General Hospital."
It was learnt that some of the bullets pierced through his vehicle before hitting him and he died on the spot.
Fadeyi said the state Commissioner of Police, Shina Olukolu, had visited the scene and ordered an investigation into the killing.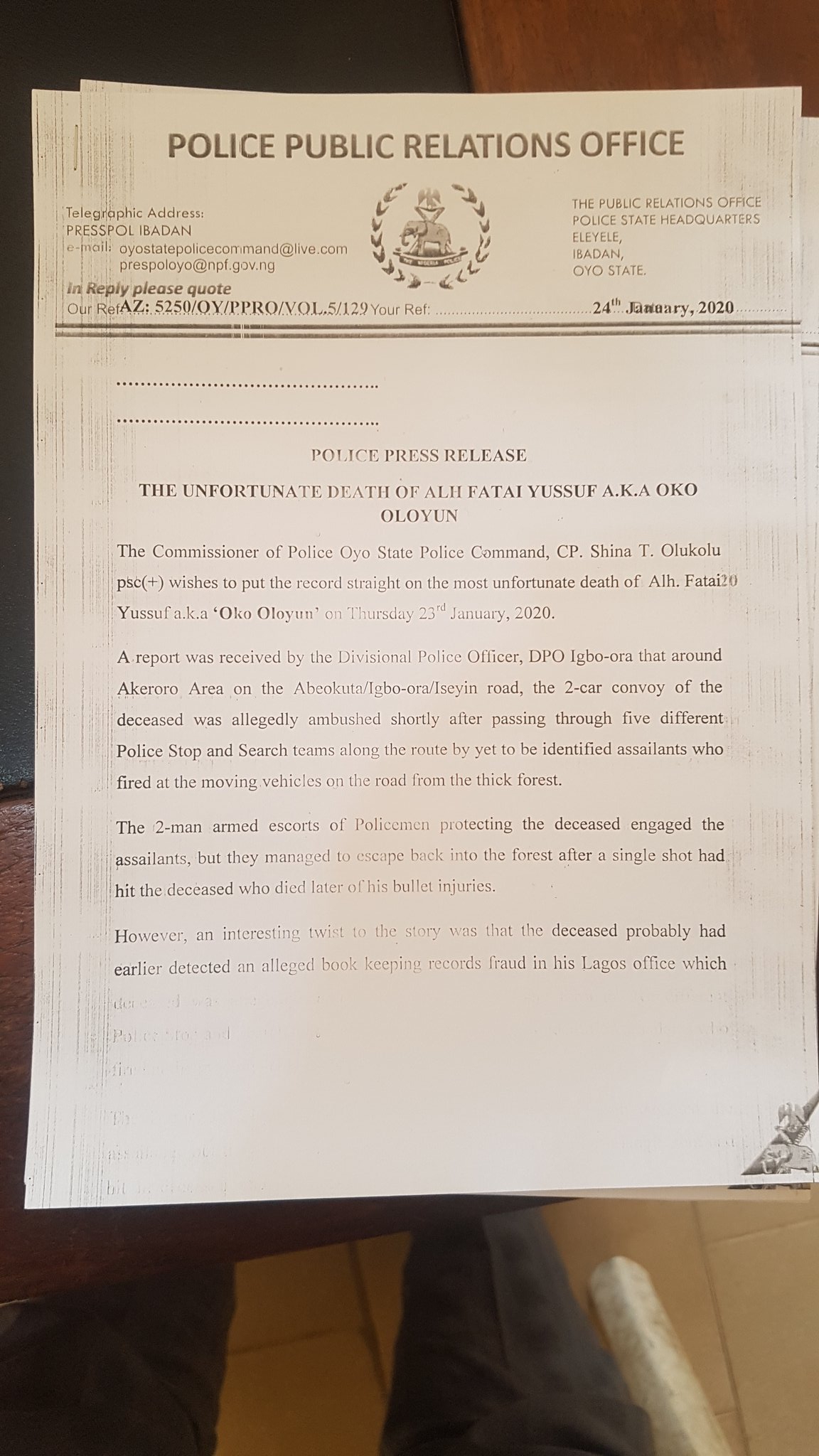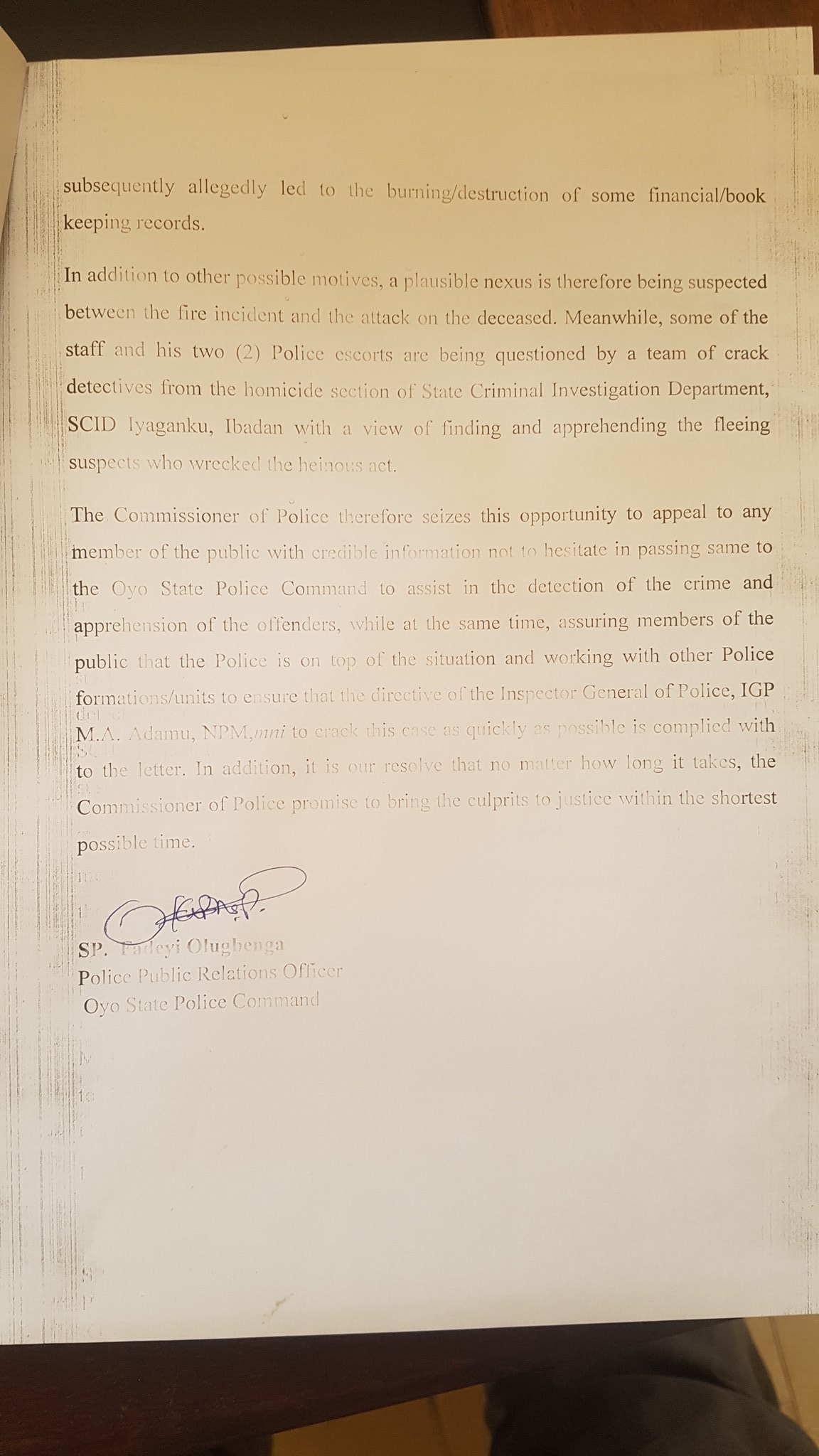 Oko Oloyun is the manufacturer of Yoyo Bitters and Fijk Flusher. Both herbal products are popular in Nigeria's southwest region.
He also got involved in some money ventures, promising high returns, as high as 10 per cent to people investing on distributors of his products. People who invest N10m are promised N1m return in two months; N500,000 investment, will yield N50,000 return also in two months.
Before his gruesome murder, Yusuf was the President of Physiotherapists Association of Nigeria.
His businesses were Oko-Oloyun Worldwide and De-Fayus International.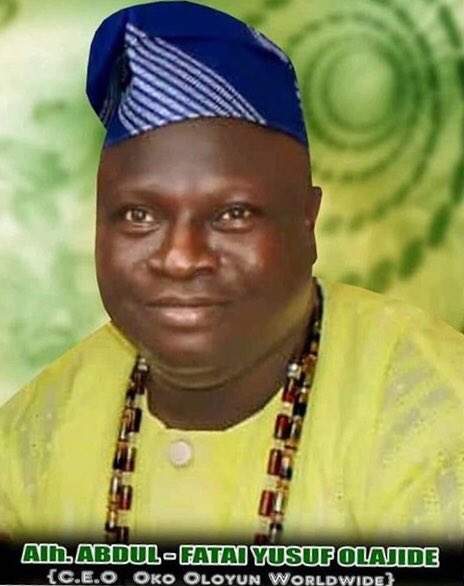 Reacting to his gruesome death, Nigerians have taking to social media airing their opinions, here are few below.
I am from Igbo-ora. Federal government of Nigeria or Oyo State government should increase the road security along Abeokuta – Igboora – Eruwa – Maya – Iseyin road. That is one of the deadliest road in Nigeria to travel on with high rate of insecurity. Rest in peace Oko Oloyun.
Less than 48 hours after the murder of APC leader in Ona-Ara Local Government, Alh Ore, we have been hit with another sad tale. Alh Fatai Oko Oloyun was short dead on Eruwa/Igbo Ora road. Again we call on
@PoliceNG
to swing into action and apprehend the perpetrators.

–  Akin Alabi
If rich men like Oko Oloyun can be killed without any resistance, how much more the poor masses who lack affluence?
How much more the poor villages?
The peaceful coexistence that once existed in this country is gone