An art creation by a University of Benin (UNIBEN) student artist of Nigeria Stand Up Comedian, Basketmouth is going viral.
The artist from UNIBEN, whose name is Newman Ezeibeli with Tweeter handle @dreal_newman made this out of love for Basketmouth and you can practically feel it by just looking.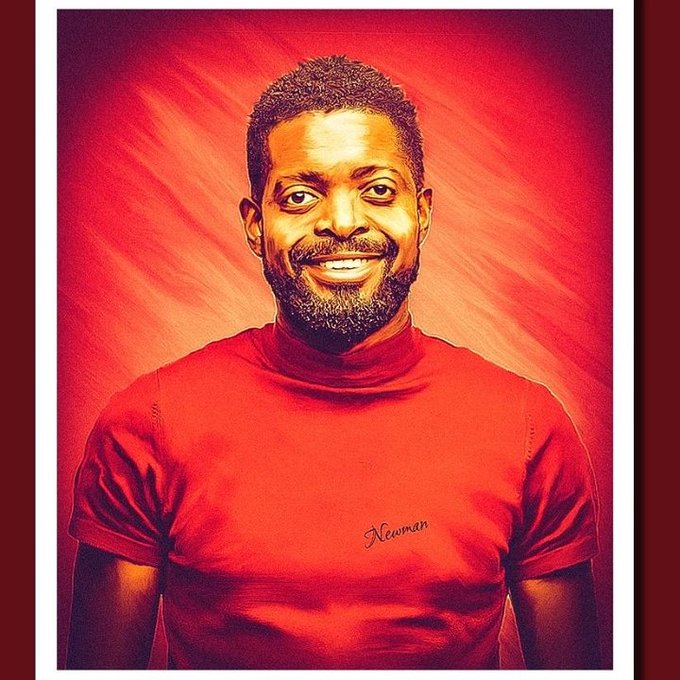 But there is a problem. How true this is, I don't know but many are already saying Basketmouth is a "Stingy" person that wouldn't look at the art twice or even consider it.
Iam teestar (@iam_teestar), tweeted "This one stingy na 360 degree ,,drw another person."
El Padrino @TsolaChief

Basket is the wrongest person.
He nor even dey rep Uniben self.
Pls draw another person