Photo News: The Vice-President of Nigeria, Yemi Osinbajo, received in audience Silas Adekunle, a Nigerian inventor and technology entrepreneur known for creating the world's first intelligent Gaming Robot and his team at the State house, Abuja.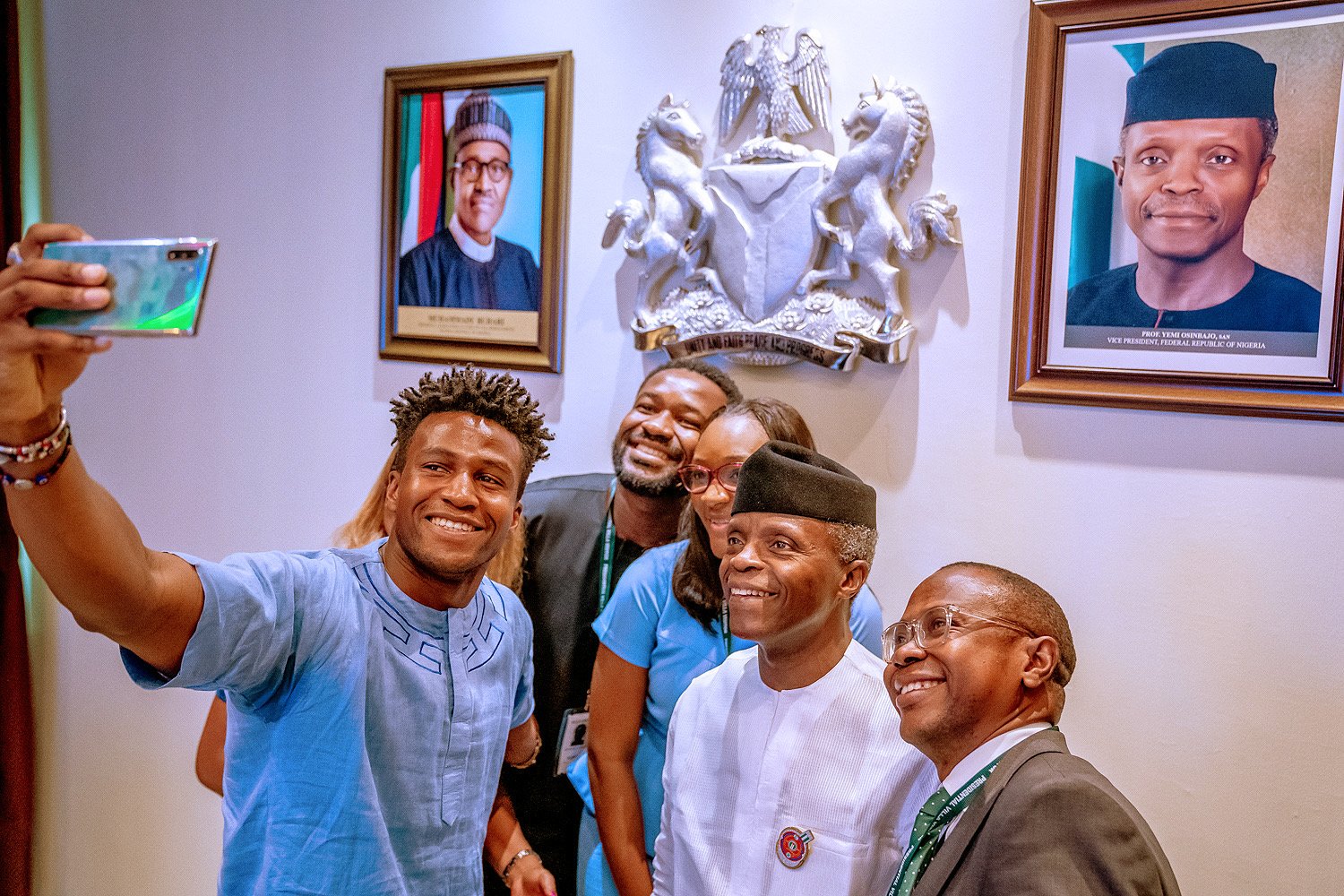 "Silas Adekunle realized he could take gaming principles and apply it to robotics. So he built a gaming robot."
"Meeting him, he shared his vision of robotics & education, specifically, building robotic labs in schools and building the next generation of robotic engineers in Africa", says Prof. Yemi Osinbajo.