Check out the Three Official portraits of Meghan Markle and Prince Harry after their Royal Wedding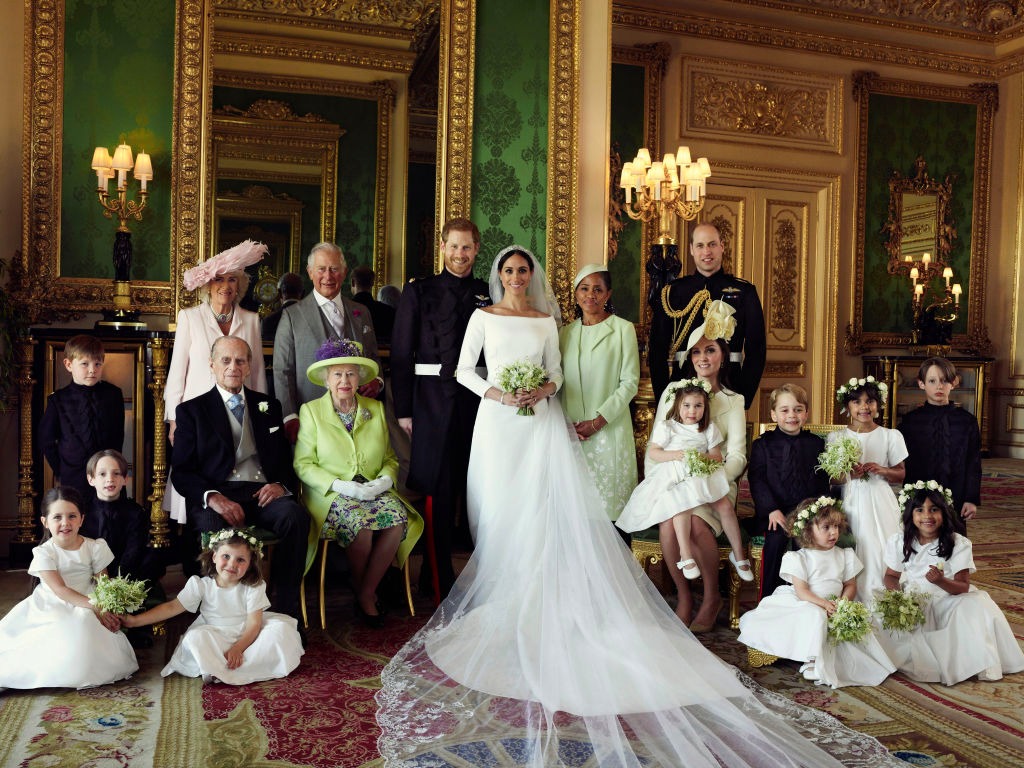 (Left-to-right): Back row: Master Jasper Dyer, the Duchess of Cornwall, the Prince of Wales, Ms. Doria Ragland, The Duke of Cambridge; middle row: Master Brian Mulroney, the Duke of Edinburgh, Queen Elizabeth II, the Duchess of Cambridge, Princess Charlotte, Prince George, Miss Rylan Litt, Master John Mulroney; Front row: Miss Ivy Mulroney, Miss Florence van Cutsem, Miss Zalie Warren, Miss Remi Litt in The Green Drawing Room at Windsor Castle on May 19, 2018 in Windsor, England. (Photo by Alexi Lubomirski/The Duke and Duchess of Sussex via Getty Images)
Last weekend will never be forgotten, after the biggest wedding in the world shut every other events down.
Meghan Markle and Prince Harry tying the knot can be described as humility in royalty. To crown it all, the Duke and Duchess of Sussex have released three official portraits shot by Alexi Lubomirski.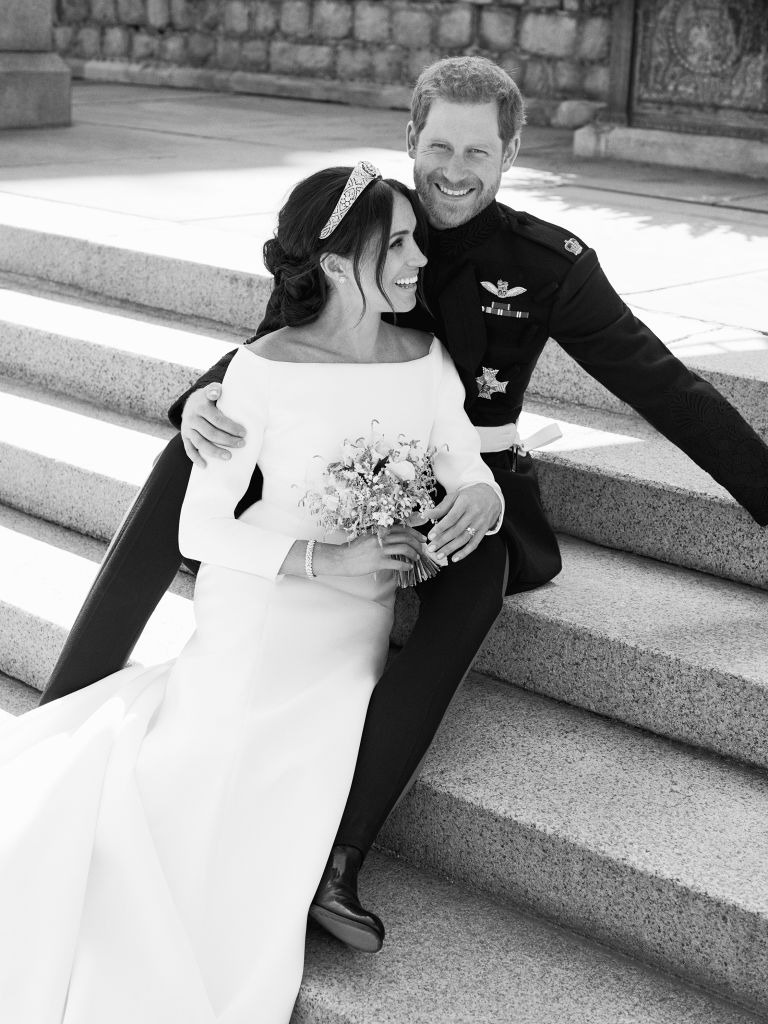 Meghan Markle and Prince Harry
In the photos are the bridal party, Queen Elizabeth II, Duke of Edinburgh, Prince Charles, Meghan's mother Doria Ragland, Prince William and Kate Middleton.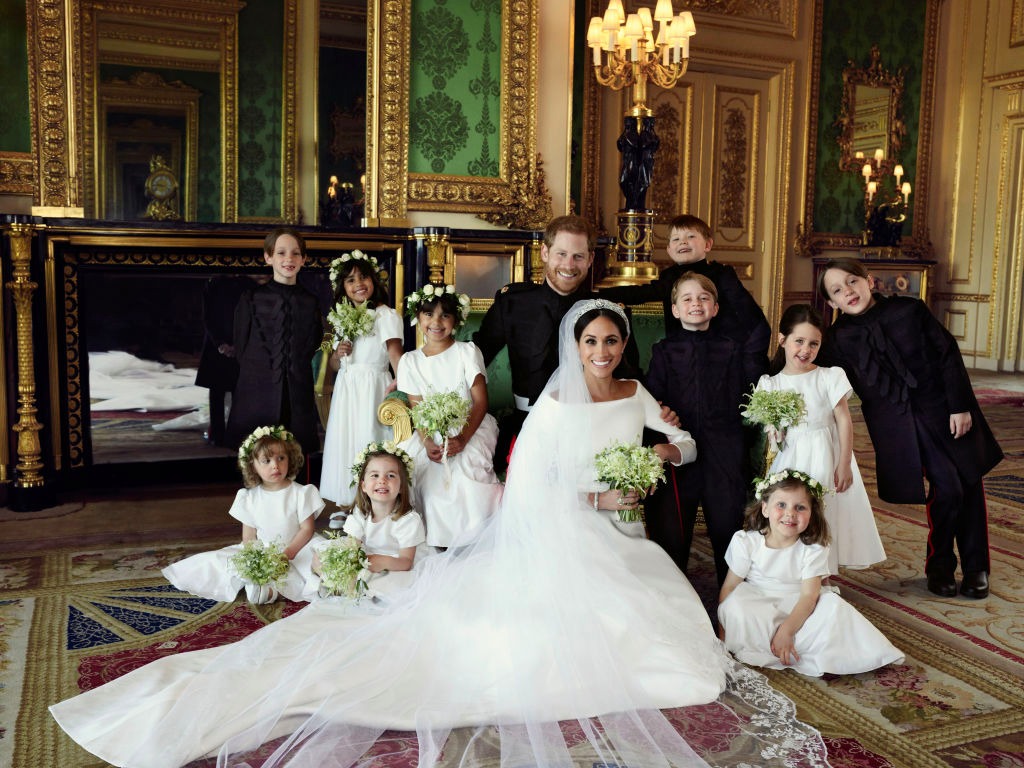 (Left-to-Right): Back row: Master Brian Mulroney, Miss Remi Litt, Miss Rylan Litt, Master Jasper Dyer, Prince George, Miss Ivy Mulroney, Master John Mulroney. Front row: Miss Zalie Warren, Princess Charlotte, Miss Florence van Cutsem in The Green Drawing Room at Windsor Castle on May 19, 2018 in Windsor, England. (Photo by Alexi Lubomirski/The Duke and Duchess of Sussex via Getty Images)
Lovely!