7 Disturbing Questions for Rochas Okorocha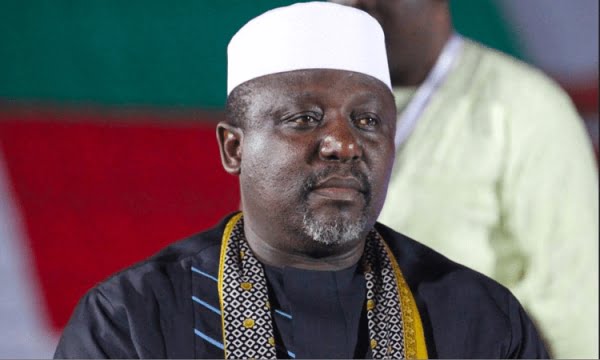 1. Why is Governor Okorocha hell bent in ensuring that his Deputy, Eze Madumere is disqualified during APC Governorship screening?
2. Apart from the trending story that Governor Okorocha visited U.S Embassy to procure some documents that could link Eze Madumere to any criminal act with a view to nailing him when he would be called upon by APC screening committee holding soon, it was also gathered that he had approached Independent Corrupt Practices Commission (ICPC) to furnish him with any document that can indict Eze Madumere.
3. Why is Governor Okorocha not happy that a man that has served him for over 20 years can still be elected Governor of a state with or without his input?
4. Is it not yet time for Governor Okorocha to allow his Deputy be, having tried to relegate him to the background until God intervened?
5. When will Governor Okorocha know that the Grace of God is so sufficient on Eze Madumere, if not, Governor Okorocha would have rubbished him?
6. I write for no one, but to be frank, I cannot endure what Eze Madumere has endured in the hands of Governor Okorocha.
7. Initially, I was very furious with the embattled Deputy Governor, Eze Madumere to have endured what he endured in the hands of Governor Okorocha, yet still remains loyal until the latest, where his long time friend and confidant went to the extent of sponsoring a purported impeachment on him which led to the total destruction of the long time relationship.