Nnamdi Kanu calls off 2019 Election Boycott in Igbo land, says all conditions met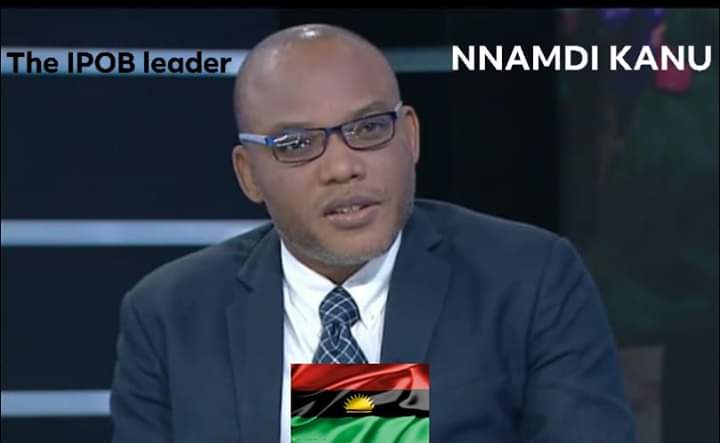 Recognized President of Biafra Republic and leader of IPOB, Nnamdi Kanu has called off election boycott in Igbo Land, on Thursday, 14th February, saying all conditions have now been met.
He made this deceleration on a tweet -
"Having confirmed this evening that all our pre-conditions and terms have been met, signed, sealed and delivered; I hereby call-off the election boycott across Biafraland on Feb. 16th, 2019. I dedicate this historic victory to the formidable #IPOB family worldwide.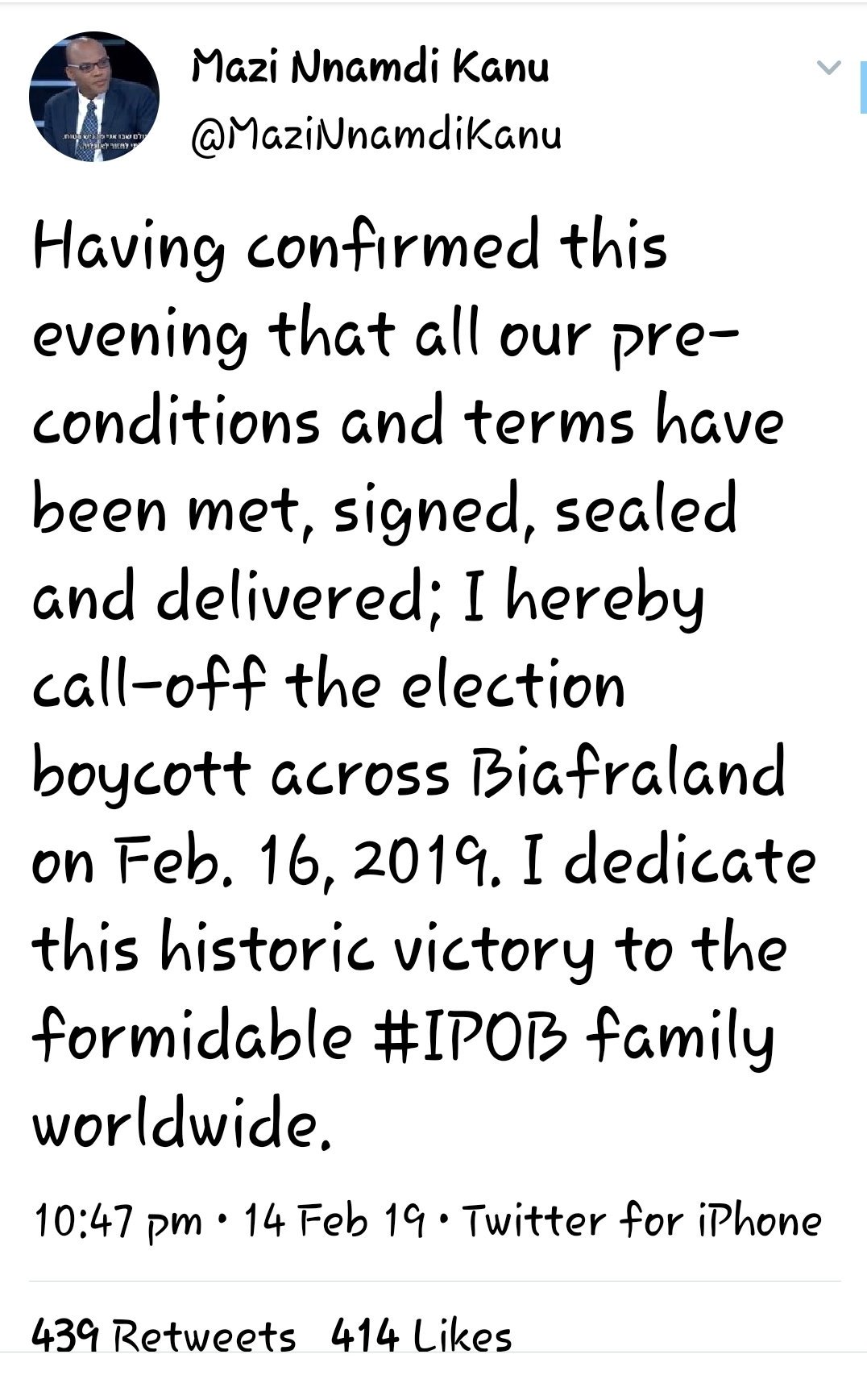 The collaboration of Peter Obi and Atiku Abubakar have been staring lots of political changes over months. It must be noted that the APGA few days ago endorsed the PDP presidential candidates for the sake of Obi.