Ogun State extends lockdown, as COVID-19 case increases by 30 per cent
The Ogun State government, on Friday, 15th May, extends its lockdown for another one week.
"Consequently in view of the evidence of community transmission and poor compliance with the lockdown measures, we are constrained to extend the lockdown for another week till Sunday 24th of May," says Governor Abiodun in a press statement.
This is coming after one week lockdown which was extended twice.
According to Dapo Abiodun, the number of confirmed COVID-19 cases in Ogun State by "Thursday 14th May, 2020," was 134.
"First the medical update. In my last week briefing, the number of confirmed cases in Ogun State was 100. But, by yesterday, Thursday 14th May, 2020, we have recorded 34 more positive cases of COVID- 19, bringing the total to 134."
"This shows an increase of more than 30%, in just one week."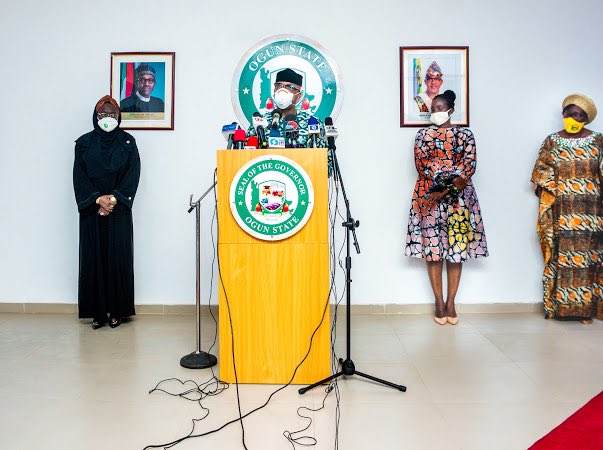 He continued, "In the same period, we also discharged 20 additional patients who have been successfully treated at our isolation centers, in addition to the 39 earlier discharged thus bringing the total to 59, who have been given a clean bill of health and have since rejoined their respective families."
"The rate of recovery is very heartwarming and encouraging and we pray that this pattern continues. Unfortunately, we have recorded 5 deaths in total."
"We pray God to repose their souls. This leaves us with 70 active cases who are currently receiving care at our treatment centers. As usual, we hope and pray that they will also be discharged in due course."
Gov. Abiodun also burtressed on the states test capacity, saying it has been increased by "450 per day."
"First is the expanded testing capacity, currently at 450 per day, that has enabled us to embark on aggressive testing, especially in the communities with possible high prevalence of infection such as our border communities."
"The testing has presented us with the stark reality that community transmission is on the increase in our rural and urban communities in Ogun State. We will keep expanding our testing capacity by deploying more personnel & testing centers to every nook & cranny of the State."
"This leads me to the second factor for the increase in the number of positive cases. In spite of several warnings and the concerted efforts of our security agencies, a number of our people have continued to flout the measures in place to flatten the curve of the spread."
|| A Guide To Healthy And Well Researched Diet Routines – FOOD THERAPIST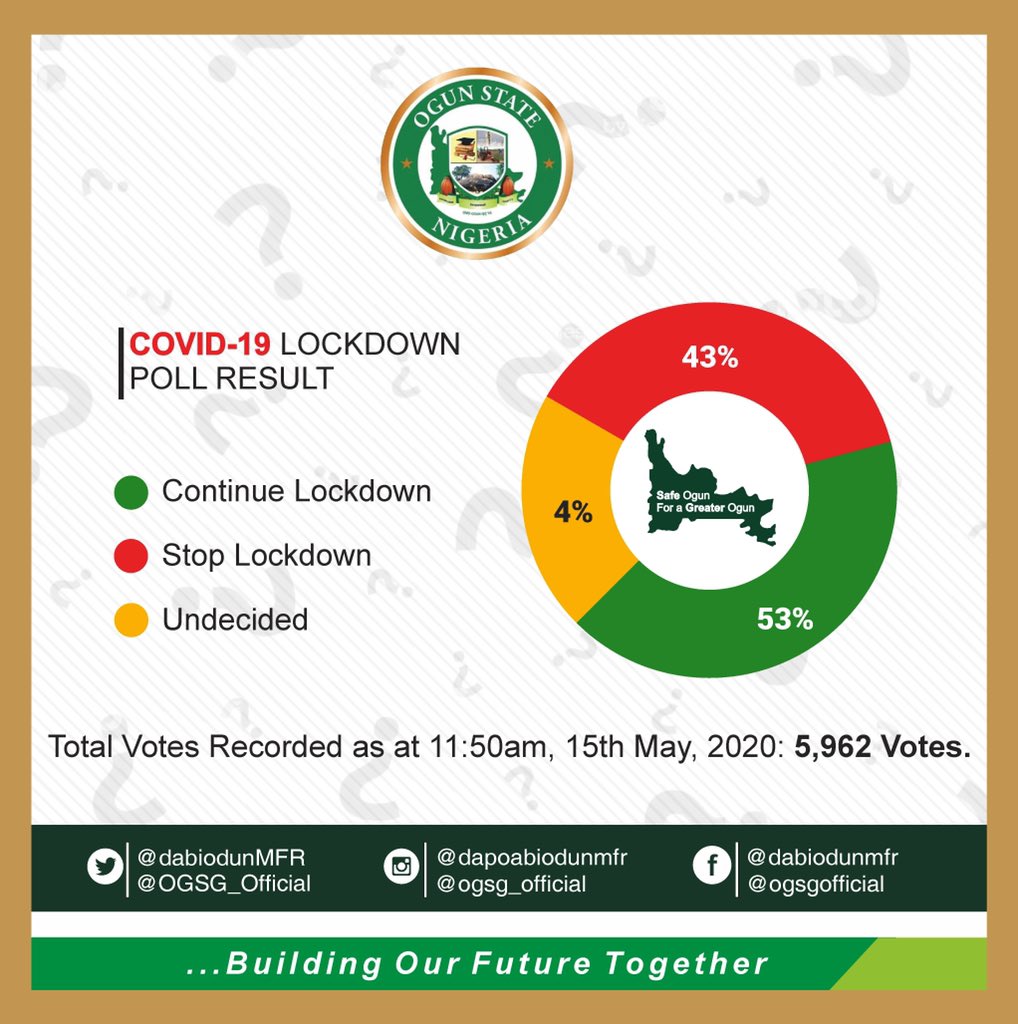 He also mentioned how residents wear the face mask wrongly, how Okada and tricycle men, taxi drivers and bus drivers defile the rules of Social Distancing therefore making the virus control hard in ogun state.
"Some residents still come out in the public without the use of facemasks or use the facemasks in a manner that do not shield their mouths and noses; motorcycles and tricycles riders still carry more than the approved number of passengers of one and two respectively; and drivers of taxi cab and passenger buses are also culpable in this flagrant violations of the extant guidelines."
Our markets have also not fully compiled with physical distancing and other measures to ensure the markets do not become the COVID-19 transmission centers."
"Between 4th May and yesterday, 108 violators of the lockdown and other measures have been apprehended and prosecuted."
"They were promptly tried by the newly introduced mobile courts, with some of them made to pay fine whilst some are undergoing community service."
"In the same vein, 517 vehicles, 109 motorcycles and 6 tricycles were impounded for breaching the Presidential directive on curfew within the same period."
He concluded by thanking security agencies, judiciary, leaders and 'good others' who are doing their best to help curtail the virus spread in the state.