Presidential Exercise : Who is got the Muscle, Buhari or Atiku?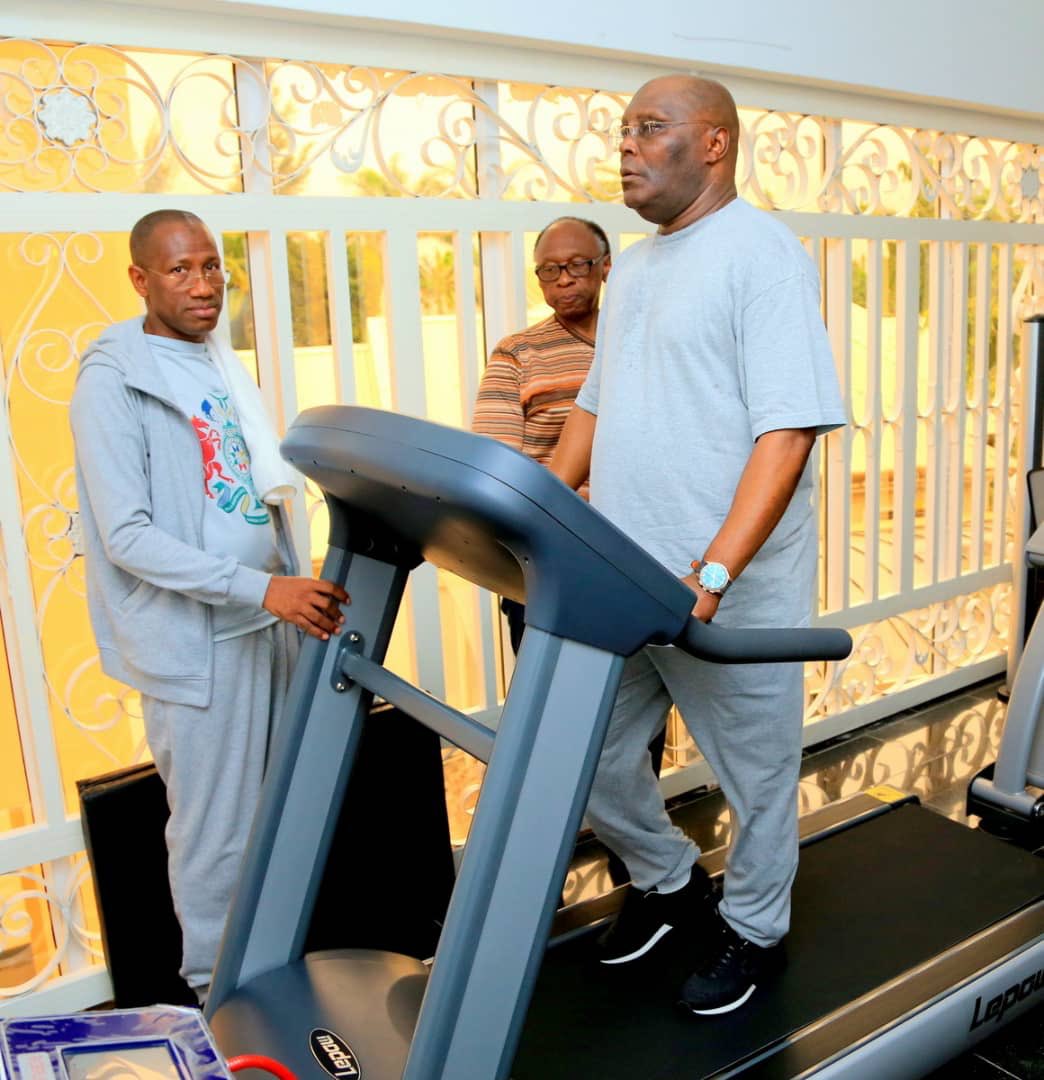 The headline came in, swoosh!
"President's 800m walk shows he is fit for second term - Garba Shehu."
I looked at it all and expected Nigerians to sort it, which they did but one this I really didn't prepare for Atiku Abubakar slotting a counter to the walk thereby making it a Fitness Campaign, or perhaps a gentle attack?
President Buhari walked for 800m after the Eid prayers on Tuesday, August 21, 2018. Former Vice President found this irritating, but wanted to play say ball so he went to the gym, I don't know if he worked out 'cos he obviously ain't sweating... but he has this to tweet -
"I regularly jog more than a mile & exercise, but it will be pedestrian of me to ask Nigerians to vote for me because of that. I want my party - the PDP, and Nigerians, to vote for me because I WORK not because I WALK. I will work to create jobs. I won't walk to create an illusion."
The Savage
Response came immediately but I got question for sports men and women, is what Presidential Aspirant, Atiku Abubakar wearing ok for workout?