BIAFRA DAY: Deputy Inspector-General of Police, Adedayo Adeoye (retd.), has said people in the South-Eastern part of the country probably complied with Indigenous People of Biafra's sit-at-home order for fear of being attacked while some obeyed because they support IPOB.
DIG Adeoye stated this in an exclusive interview with The PUNCH on Monday.
Commercial activities came to a standstill on Monday in Imo, Anambra, Enugu, Abia, and Ebonyi States as residents deserted public places in compliance with IPOB's sit-at-home order.
IPOB, through its Director of Media and Publicity, Emma Powerful, had said human and vehicular movement would be restricted across the South-East on Monday to mark the 54th anniversary of Biafra.
As a result, IPOB said all markets, parks, schools, airports and others would be shut down.
The state governments and the police had asked the people to ignore the separatist group's sit-at-home order.
But commercial banks, schools, shops, malls, and other public places were all shut in the South-East on Monday. Also, commercial and private vehicles deserted the roads.
In Anambra state for instance, all the roads leading into and exit of Onitsha, the commercial city, and those leading into and exit of Nnewi the industrial city of Anambra were ghosts of themselves as residents stayed away in obedience to the Biafra groups directive.
The ever-busy Onitsha Enugu expressway of the Onitsha end of the Niger Bridge leading to Awka, the Onitsha Owerri road expressway, leading to Owerri, the Nnewi Okigwe expressway, the Onitsha Asaba expressway from the Asaba end of the Niger Bridge were all ghost of themselves as no single vehicular movement was seen.
There was however presence of stern-looking Army and Navy at both ends of Niger Bridge Head and Oga junction by Atani road respectively, ensuring that there is no breakdown of law and orders by criminal elements.
Although the movement of people were restricted as soldiers ensured that people who unavoidably needed to move round, like journalists, doctors, nurses, and people on essential duties were asked to properly identify themselves before they were allowed to move to their respective.
In Imo, Economic and social activities in all the 27 local council areas of the State was shut down in obedience as everyone remained indoors in respect of the dead.
By 12pm, in their homes, each member lit a candle in respect of the dead and for hope.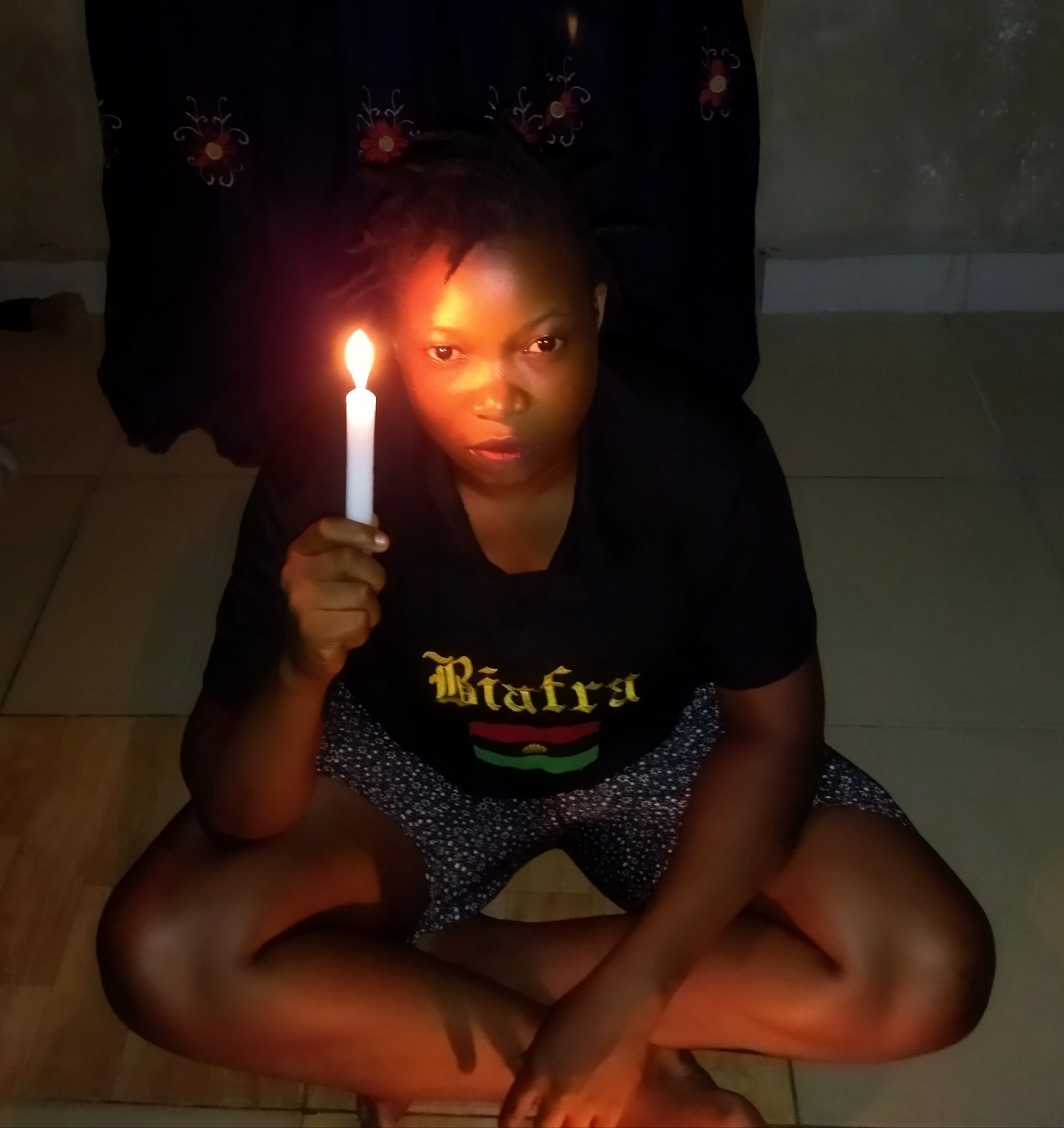 Commenting on the development, DIG Adeoye said, "Some people probably stayed at home because they support what is happening there. Another way to look at it is that that the people probably stayed at home because they fear they would be attacked."
His Interest
The DIG further said the rising insecurity in the South-East will affect the 2023 general elections as people might be afraid to come out and vote.
"The situation in the South-East will definitely affect the 2023 election. While some people will be bold to come out during the election, some will be afraid to do so. Those who are bold to come out will vote. The vote needed is the majority. If 10 people vote and six vote for a party, the party has gotten the majority," he said.
He, however, appealed to the Federal Government to resolve the agitations in the country amicably by granting true federalism to sub-nationals.
"It is important that all these issues should be resolved through true federalism. We should go back to the 1963 constitution. I am not in support of secession but the zones should be granted true federalism. That does not mean Nigeria will not exist again. Nigeria will still exist," DIG Adeoye stated.
Efforts to get the reaction of the Police Public Relations Officer in the state, Bala Elkana, proved abortive as his line was switched off as of the time of filing this report.
THANK YOU!
Meanwhile, following a successful Biafra Day celebration – a celebration of most memorable death and hope, leader of the IPOB, Mazi Nnamdi Kanu has insisted that the sit-at-home order to mark Biafra day was a success.
Kanu insisted that the Southeast recorded 100 percent compliance to the order.
Speaking through IPOB's spokesman, Emma Powerful, Kanu also commended Governors from the Southeast who made the order a success.
A statement by Powerful reads: "We the global family of the Indigenous People of Biafra (IPOB) ably led by our prophet and liberator, Mazi Nnamdi Kanu, are delighted to note that this year's sit-at-home order in honour of our fallen heroes recorded 100% success throughout Biafra land.
"We, therefore, wish to warmly commend Biafrans, South-East Governors, Gov. Ifeanyi Okowa, friends and lovers of Biafra freedom who made the exercise a huge success. The unprecedented success and total compliance that greeted the exercise have sent panic waves down the spine of our oppressors. Now they understand how prepared we are in our irrevocable resolve to restore the Biafra republic.
"We immensely thank the people of Akwa Ibom, Cross Rivers, Anambra, Abia, Delta, Imo, Edo, Rivers, Bayelsa, and Kogi States as well as Igbanke, Idoma and Igede people for being part of the success story. We equally extend our appreciation to our brothers and sisters in Ambazonia for their wonderful support.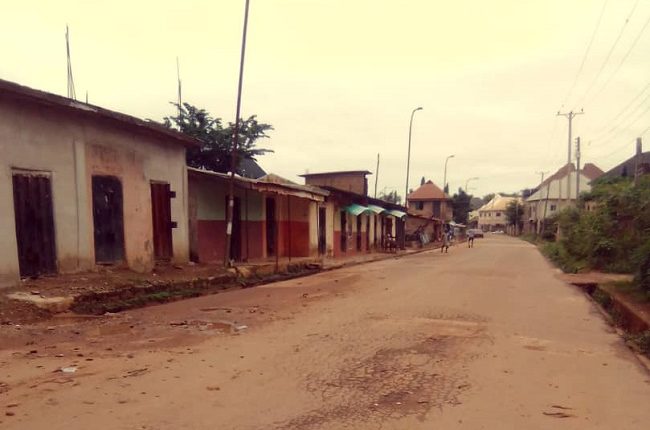 "We cannot thank the Biafran Diaspora community for their inestimable contributions in our struggle for independence. Biafrans in the Diaspora did us proud on Sunday, May 30 when they trooped out in their thousands to celebrate the Biafra Day in their respective host countries. We are very proud of you all.
"Above all, we are grateful to the Almighty God, Chukwu Okike Abiama for making the exercise peaceful and hitch-free. We are peace lovers and will continue to push for our freedom peacefully."
Watch celebration video below: