Following her Lesbian, Gay, Bisexual, and Transgender (LGBT) apology on Monday, Simi have been accused of apologizing to the community for 'selfish' reason as it emerges that her husband Adekunle Gold was featured in an LGBTQ magazine.
Simi's apology to the members of the LGBTQ community has been slammed as insincere after it emerged that her husband Adekunle Gold was recently featured in a magazine for LGBTQ creatives.
Singer Simi took to Twitter to apologize for a comment she made months ago on her YouTube talk show 'Stoopid Sessions'. She had said at the time that homosexuality is not natural. Her comment angered members of the LGBTQ community but Simi remained silent.
On Monday, August 3, Simi apologized, stating that she remained silent all along because she "honestly" thought she was "admitting to and questioning her bias" (read here).
In a lengthy letter addressed to the LGBT community, Simi stated they don't deserve the hate or don't deserve to live in fear because of who they are. She apologized for carelessly addressing an issue that was a matter of life and death for many and said it was never her intention to hurt anybody.
According to her, she didn't understand their anger at her and feels they also misunderstood her. She further revealed that she recently found out that someone was almost killed because they were a member of the LGBT community. She understands discrimination being a woman and but didn't understand theirs and is sorry she had to learn it at their expense.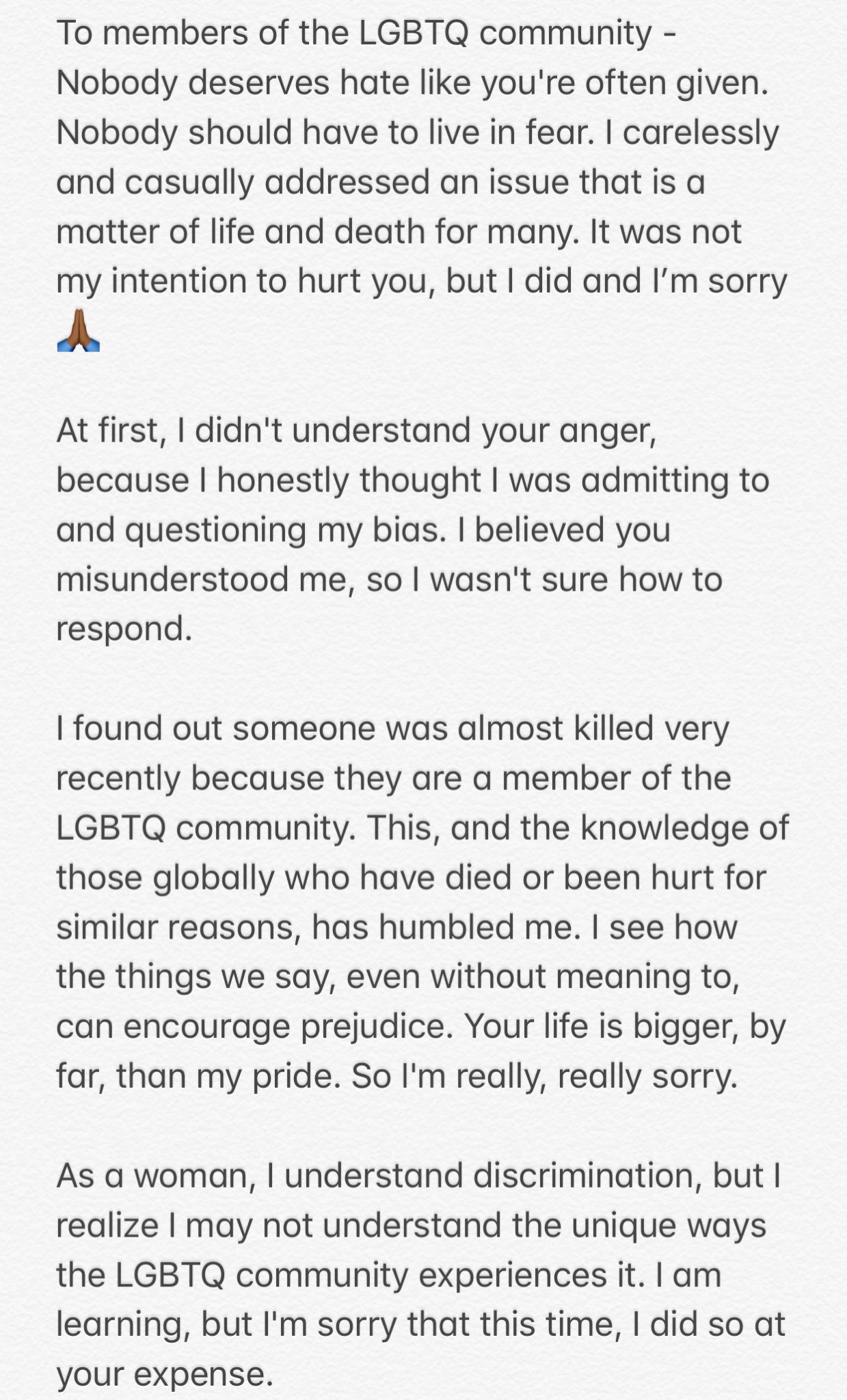 She added, "I believed you misunderstood me so I wasn't sure how to respond."
Her apology has now been questioned after her husband Adekunle Gold took to Instagram to promote his feature in the Quaza Magazine, a magazine that is clearly centered around queer creatives.
Twitter users called out Simi and they told her that her apology was given with an ulterior motive to secure the bag for her husband. They also tagged the magazine to Simi's homophobic posts and asked them to take down Adekunle Gold from their magazine.
In response, the magazine's editor tweeted: "Hello! Please be aware I was approached by AG's team for the cover with no idea of the simi situation! Please know I am heartbroken and I feel your anger. I am deeply sorry and will be working on fixing this."
Members of the LGBTQ community are insisting the magazine takes down Adekunle Gold's feature as he doesn't represent them.
"Please remove him from there" one tweeted authoritatively.