Faith Oyedepo, in her series of marriage teachings for parent and children has warned against focus on Tribe and Profession.
Mrs Oyedepo insisted that parents must not insist that their children marry from a particular tribe or profession.
She says once the man or lady meets the required criteria, they should be allowed to marry.
"Do not insist that your children must marry from a particular tribe or someone in a certain profession. As long as the man or woman of their choice is born again, and meets all other godly criteria; allow them to obey God's leading in their lives concerning marriage."
"Give room to your children to make their own decisions and accept responsibilities for same. That is the only way they can grow into maturity." She said.
Faith Oyedepo further tweeted to fathers on child/children negligence which is leading to rebellion.
"Fathers, please do not neglect your children! Many children are growing rebellious today because their parents are not there to love them. They need your love, care and attention."
Also tweeting on pre-marital sex, Oyedepo says "To avoid premarital sex in your relationship, you cannot afford to be neutral, rather you have to take a stand to abstain from it. To be neutral is to set yourself up to be a victim because without a firm decision in place, you are bound to give in when pressured."
"Never be ashamed of saying NO! When you engage in premarital sex, you sin against your own body but more importantly, against God." She added.
"Success in your marriage will depend largely on your knowledge about God's principles and how He designed it to succeed. Knowledge on marriage can be obtained from studying, and meditating on God's Word and from Christian literatures on marriage from authors with proven success."
"While on a date, you must be vigilant and think wisely. It is advised that you make an input into deciding the venue of the appointment to ensure wise choice of venues. Make sure the environment is a familiar one, one you can easily find your way out, if need be."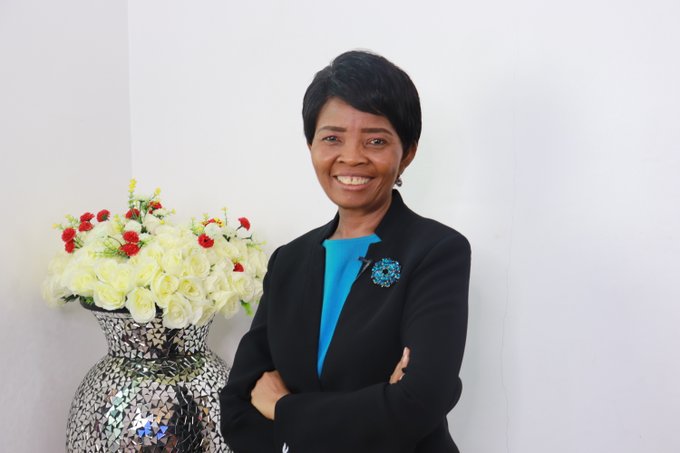 On Counselling
"Singles, it is very important that you start your relationship on the right foot. At the beginning, come up with scriptural, physical and emotional boundaries; put thoughts and prayers into it and learn to screen your dates."
"Godly counsel will go a long way to help secure the success of your relationship. It is needed for guidance and direction to avoid common mistakes that youths usually make in the dating process. Godly counsel can come from parents, your pastor or any person God brings your way." She concluded.
"Watch the friends you take counsel from and those you associate with. When you associate with people who do not see the need to avoid sexual sins, they will eventually influence your thinking and attitude to premarital sex negatively."